Hits: 1002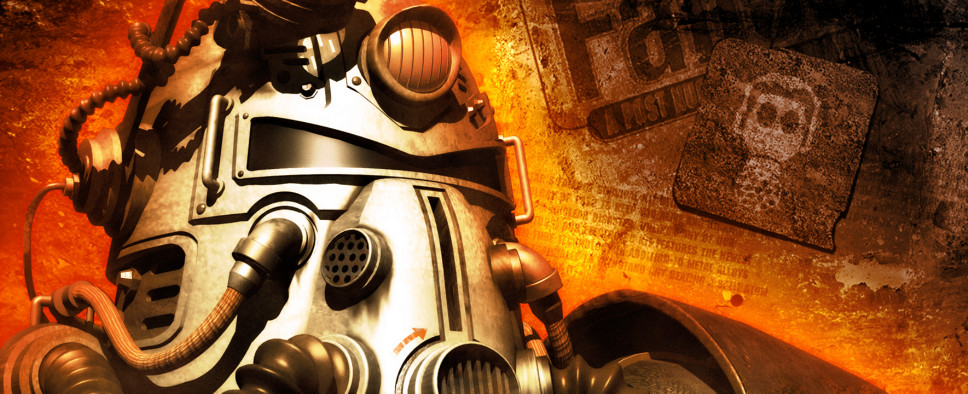 Bethesda is getting ready to celebrate the 25th anniversary since Fallout's release with a series of promotions, giveaways and community events. To kick things off, they bring us some Fallout 76 freebies and promise a new Fallout Shelter update.
More on that:
In October of 1997, players first encountered Fallout's post-nuclear world and its memorable characters, irradiated monstrosities, impactful conversations and stark reminders that war…war never changes.

25 years later, the Fallout series is a best-selling franchise that not only helped define PC role-playing games and spawned entries across multiple console generations, but also has made its way to tabletop games and even an upcoming television series. Join us as we ring in a milestone year for Fallout throughout the entire month of October!

A MONTH-LONG CELEBRATION

That's right, we're not just celebrating Fallout's birthday, we're celebrating Fallout's birthmonth. Each week in October, you can visit fallout25.com to learn what we've got planned for that week's festivities. From sales and giveaways to special features and community content, there'll be lots to check out celebrating Fallout's 25th anniversary!

Speaking of which, don't forget to join the party on social media. Use the hashtag #Fallout25 and be sure to follow our official Twitter, Instagram and Facebook accounts to see what the Fallout community is cooking up. We're also excited to announce that a Twitter Community and dedicated chat on the official Fallout Discord channel so you can celebrate right with your fellow fans! Stay tuned to our social media channels for more information.

FALLOUT 76 FREE PLAY WEEK

Haven't taken a dive into Fallout 76? Explore post-nuclear Appalachia (and, following the game's recent Expeditions update, The Pitt) with your friends at no additional charge during Fallout 76's Free Play Week, starting October 4 to October 11. Read this article for details.

We'll also be offering discounts on Fallout 76 – as well as the entire Fallout franchise - for a limited time, allowing you to continue playing without missing a beat of progress for less! Whether you're new to the franchise or a longtime fan looking to fill gaps in your collection, check out the Fallout franchise sale on the Microsoft Store and PlayStation Store until October 12 , and on Steam until October 18.*

* Terms and conditions apply. Offer available for limited time only on select platforms and products. Retailer and platform offers may vary.

EARN REWARDS WITH PRIME GAMING AND XBOX GAME PASS

That's right, the Free Play Week isn't the only way to get your hands on Fallout 76 this month. Until November 1, active Prime Gaming subscribers can pick up the base Fallout 76 game free for PC/Windows Store via Prime Gaming Rewards.

GET ONE MONTH OF FALLOUT 1ST FREE WITH XBOX GAME PASS PERKS

That's not all! Active Xbox Game Pass Ultimate subscribers can also enjoy a free month of Fallout 1st, available via Xbox Game Pass Perks until October 24. (NOTE: This Perk is limited to one per account and available only to members who have not claimed this Perk via Xbox Game Perks previously.)

FACTION QUIZ

There are numerous groups, organizations, cults and plain ol' gangs that call their slice of Fallout's world home. That's why we developed the Post-Apocalyptic Loyalty Simulator, or P.A.L.S., quest-ionnaire to help you find which post-nuclear faction suits you. Find where you belong in Fallout and share with your friends!

A NEW UPDATE IS COMING TO FALLOUT SHELTER!

Overseers rejoice: In celebration of Fallout's 25th anniversary, we're adding new content to Fallout Shelter for the first time in over four years! Take on an alien threat in an all-new quest line featuring new enemies, take up arms with new weapons, recruit new Dwellers and decorate your Vault with a new celebration room theme. We'll have more to show off when the updates launches soon, so stay tuned!

SAVE ON CREATION CLUB CONTENT FOR FALLOUT 4

Enhance your Fallout 4 experience with even more content for less during our Creation Club sale from now until November 2. Tune in each week to save on select Creations, as well as weekly featured Creations that players can pick up for free!

This month will be a blast for any Fallout fan – one you won't need a Vault to hide from – and we look forward to seeing you all emerge during our 25th anniversary celebration!