Hits: 638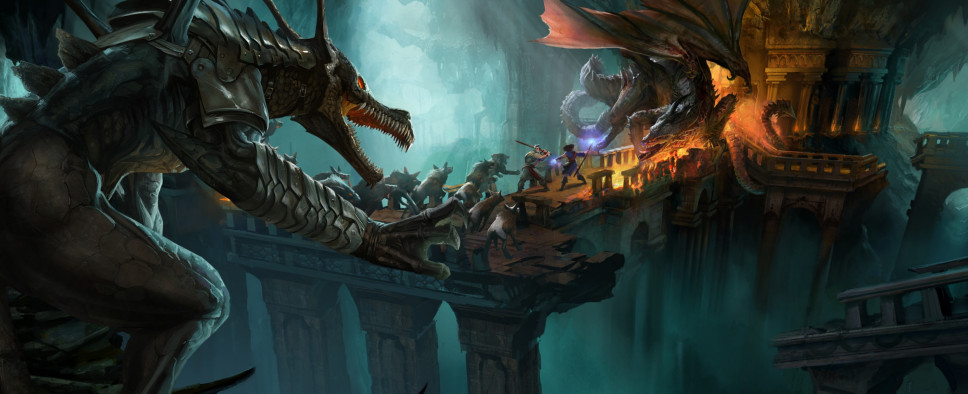 Drakensang Online, Bigpoint's free to play multiplayer action-RPG that combines Diablo-like gameplay with The Dark Eye setting, originally launched back in 2011. And now, you can finally play the game on Steam. In a fairly surprising turn of events, the Steam version is expected to spend a couple of months in early access, and come November 2022, we should be getting the full experience.
Here's the game's description:
The Drakensang Online saga is now available on Steam!

Terror and despair are pouring out of the shadows of history: The mighty dragon of the Anderworld has arisen! Join forces with other warriors and magic wielders to heroically fight in epic battles for the fate of civilization.

This fantasy RPG will take you across an amazing 3D world. Charge into battle either alone or with other players, develop your strength and skills, and defeat the wicked creatures of the Anderworld.

Discover the mysteries of Dracania

Experience the latest chapter of the famous Drakensang saga. Immerse yourself in the epic story and join in the massive multiplayer battles.

Hunt monsters alone or as part of a team

Explore eerie dungeons, swamps, woods, and caverns either alone or in cooperation with your team of fellow fighters to destroy powerful monsters or go head to head against other players in the PvP arena.

Customize your character and craft your way to glory

Develop your Dragonknight or Spellweaver through the agile fight and skill system and truly individualize your experience with character skills.

Play now and start your adventure, hero of Duria! The time has come to discover Drakensang Online - a world of magic and intrigue awaits you.