Hits: 488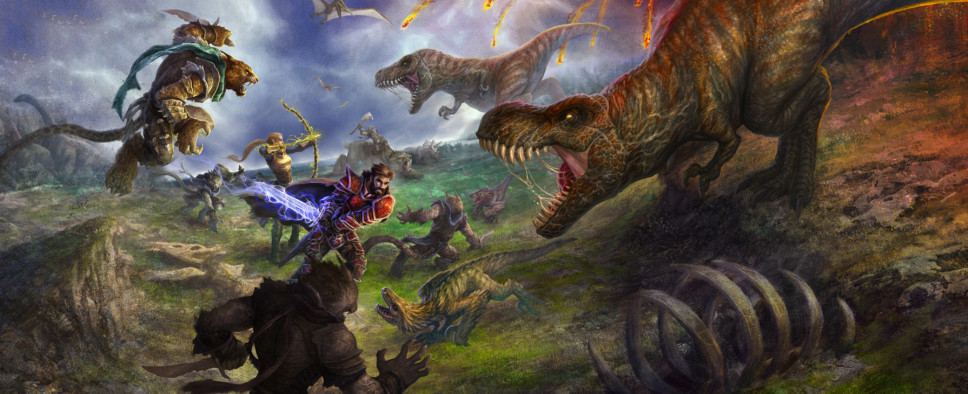 Standing Stone Games brings us a new content update for their long-running MMMORPG Dungeons & Dragons Online. Entitled Archetypes and Archvillains, this update overhauls the game's Temple of Elemental Evil module by introducing new difficulty options, quests, and narration by Star Trek's Wil Wheaton. It also brings us several new character archetypes.
The complete update notes are quite extensive, so here's just the intro to get you started:
Of Special Note:

The Temple of Elemental Evil has been updated!

The Temple of Elemental Evil has received an update, including new rewards! This classic adventure now supports Legendary difficulty (CR 34), and has been divided into multiple quests, among other changes detailed more in the release notes below. To get started, visit the Gatekeeper's Grove in The Harbor and speak with Bagnam the Gatekeeper on the east side of the Grove! Anyone who owns the Temple of Elemental Evil Adventure Pack can access this newly-updated Classic. FREE to VIPs and available in the DDO Store! Features Dungeon Master narration and audio journal discussion by actor Wil Wheaton!

Archetypes have arrived!

Archetypes are a new way to play a class! We're debuting with three Archetypes FREE TO EVERYONE:

Dark Apostate (Cleric): A Negative energy, dark magic using, Undead-shrouded necromancer!
Sacred Fist (Paladin): A Handwraps-using Paladin that combines Ki with Holy energies!
Stormsinger (Bard): An archetype focusing on Sonic, Cold, and Electric storm-based spellcasting!

When you select a class during character creation, a side window will appear that will contain the Base Class along with any of its associated Archetypes. Read more in the release notes below!

Bank and Reincarnation Cache User Interface Update!

We've updated the User Interface for the Character Bank, Shared Account Bank, and the Reincarnation Cache! Everyone will have the same amount of space they had prior to the update, but functionality has been greatly improved, including the ability to create tabs with editable names!