Hits: 338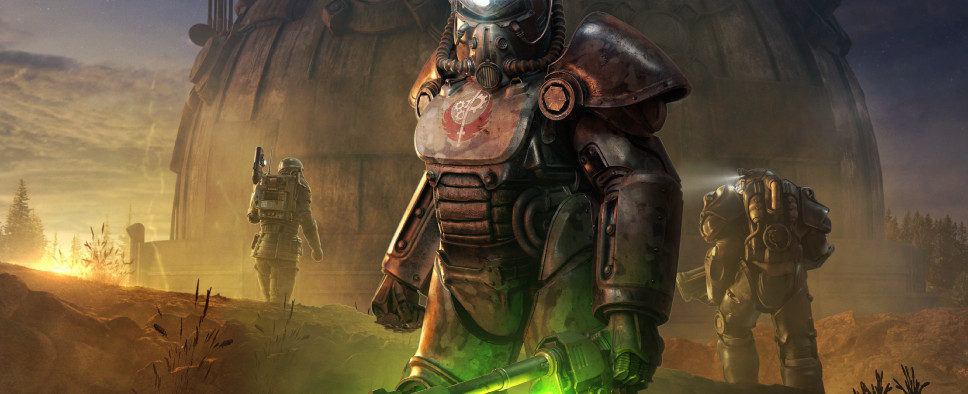 This year's QuakeCon will be taking place on August 18, 2022, which means news and reveals for the majority of Bethesda's projects. And with that in mind, we get this developer update for Fallout 76 that talks about QuakeCon and goes over some ongoing in-game events. Here's more on that:
Next week, we're kicking off QuakeCon 2022, and Fallout 76 is once again joining our programming lineup with a live Developer Q&A. That same day, Grahm and Chally will be headed to the Forest to host a double helping of Meat Week. Read on to catch all those details, as well as information on Double S.C.O.R.E. and Gold Rush events taking place this weekend.

LIVE DEV Q&A DURING QUAKECON 2022

It's almost that time once again to join together as one giant community at our annual QuakeCon celebration. This year's festivities will include streaming content from across the globe, covering a wide variety of our games, including the Fallout franchise. For Fallout 76 this year, we've lined up a Developer Q&A panel where members of the development team will be discussing Expeditions, The Pitt, and more!

Tune in to Twitch.tv/Bethesda at 4:30 p.m. ET on August 18 to join Design Director Mark Tucker, Art Director Jonathan Rush, and Lead Designer Steve Massey, as they sit down with content creator Kevduit to take a closer look at what's in store with Expeditions now, and in the future.

In case you're interested in more than Fallout 76, we've got three action-packed days of programming for you to dig into from August 18 – 20. Visit the official QuakeCon website to check out the full event schedule, and don't forget to bring the popcorn!

GET DOUBLE XP DURING QUAKECON WEEKEND!

In celebration of QuakeCon 2022, you can also head into Appalachia from August 18 – 22 to get double the usual XP when you play in any game mode. We hope this XP boost will help you net a few extra level-ups while you're enjoying our QuakeCon streams next weekend. See you there!

MEAT WEEK IS COMING IN HOT!

It's the height of summer in Appalachia, and Grahm and Chally are headed back to the Forest Region to crank up the heat on August 16 with a double helping of the Meat Week Seasonal Event!

As always, Meat Week is a two-part Seasonal Event. In the first, you can take part in a Primal Cuts event in one of three different locations every fifteen minutes. Take down Prime Beasts to harvest their Prime Meat, which you can hand over to Grahm in exchange for Legendary Scrips during Meat Week's second half: Grahm's Meat-Cook.

The Meat-Cook will appear every hour at the top of the hour in the Forest, just south of Vault 76. There, Grahm and Chally will be working hard to put on the best party they possibly can for all their human friends—but they'll still need a few helping hands.

Lend them your aid by playing music, turning the meat spits, gathering ingredients, and putting out the occasional fire. In exchange for your help, you'll earn some loot and XP. The more successful the party, the better your chances to earn rare rewards, like Meat Week themed items.

Meat Week will kick off at 12:00 p.m. ET on Tuesday, August 16, and it will run for two full weeks, until 12:00 p.m. ET On Tuesday, August 30.

A NOTE ON OUR RECENT MAINTENANCE

If you tried to fire up Fallout 76 on Tuesday of this week, you may have noticed that our maintenance ran quite a bit longer than we had originally anticipated. We want to express our apologies for any inconvenience this may have caused you, and to say thanks for sticking with us while we worked to bring the game back online as soon as we possibly could.

We realize that many in the community missed out on their usual play sessions, as well as an entire day of Challenge completions. To help make things right, we're going to kick off a new Double S.C.O.R.E. event this weekend! Starting August 11, you will receive twice the usual S.C.O.R.E. for every Daily Challenge you complete until 12:00 p.m. ET on Tuesday, August 16. We hope this will help you not only catch up, but also earn some bonus S.C.O.R.E. over the course of the weekend. Thank you very much for sticking with us, and for your patience during this week's lengthy downtime.

GET DOUBLE THE GOLD BULLION THIS WEEKEND!

Gather up all of your Treasury Notes and head to the nearest Gold Press Machine, because it's time for another Gold Rush Weekend! Starting August 11, you can stuff your pockets full of Gold Bullion, because you will be able to trade in up to twice the usual daily number of Treasure Notes. Visit The Crater or Foundation to find a gold Press Machine, and earn up to 800 Gold Bullion per day until 12:00 p.m. ET on Monday, August 15. Then, stop by your favorite Gold Bullion vendor to pick up some new gear, and don't forget to join in lots of Public Events to keep your Treasury Note collection topped off.

Until next time, we'll see you in Appalachia.