Hits: 314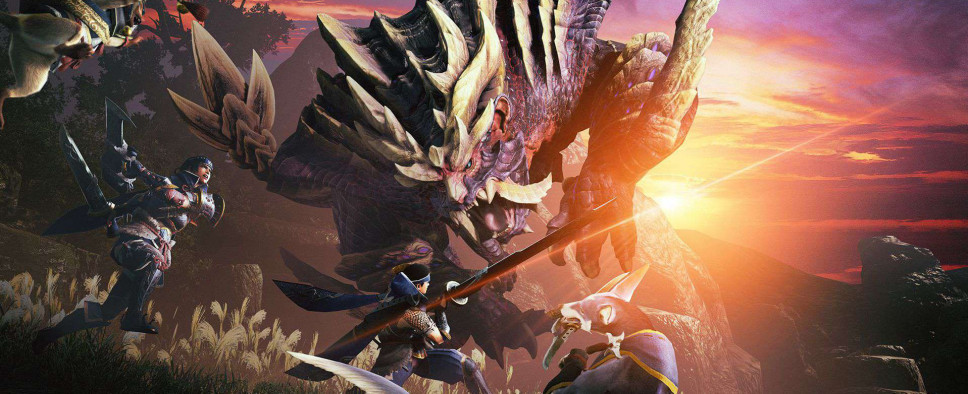 The Sunbreak expansion for Capcom's co-operative action RPG Monster Hunter Rise is now live on Steam and Nintendo Switch, priced at $39.99 or your regional equivalent. The expansion features a new adventure, new enemies for you to fight, enhanced gameplay systems, and more.
Here's the official description:
Monster Hunter Rise: Sunbreak expansion

The world of Monster Hunter Rise gets bigger and deeper with this massive expansion featuring new monsters, new locales and more!

A new adventure in a distant land
Renowned as the "Fierce Flame of Kamura" since the events of Monster Hunter Rise, you must set sail to uncover the cause of a terrible threat facing a kingdom across the sea!
New enemies arrive, old foes return
Arriving in Elgado Outpost, you discover that the abnormal events threatening this kingdom are caused by Malzeno, Lunagaron and Garangolm – terrifying monsters known locally as the Three Lords. In addition to these new enemies, You must also face old foes as series monsters not featured in Monster Hunter Rise make their return!
Deeper gameplay
Your trusty Wirebug returns and is more useful than ever, with the addition of new abilities for all 14 weapon types that bring a new level of flexibility and depth to the hunting action.
A colourful cast of characters
Your new base of operations features a variety of locals to interact with, each with their own charming personality. Sometimes they will need your hunter's help, and sometimes they will be the ones who help you out!

Note: You must own Monster Hunter Rise in order to play this expansion. Sunbreak content is accessible after completion of the 7-star Hub quest "Serpent Goddess of Thunder". If you purchase this content while the game is open, you must restart the game in order to access the content.
You might also be interested in checking out some reviews for this expansion:
PC Gamer 89/100:
Monster Hunter Rise is as good as this series has ever been, and Sunbreak is much more of the same. It's also a lot tougher, but that feels like the right call. For some fans of the series, you could probably add a 10 onto the score. It does lack the thrill of the new, even if some of its additions are more significant than they first appear, and essentially functions as a proper endgame to an already expansive experience. Less a Sunbreak, then, than a sunset.
IGN 7/10:
Monster Hunter Rise: Sunbreak is a relatively simple expansion, but that doesn't mean it isn't a whole lot of fun. The new and returning monsters and locales are all top notch and the renewed grind is one I'm excited to spend lots more time in. That said, Sunbreak isn't nearly as substantial or surprising as Iceborne was for Monster Hunter World, lacking fresh ideas beyond clever AI followers that are restricted to single-player hunts, and even abandoning Rampage quests without really trying to fill the gap their absence has left. Flying through the air on Rise's wirebugs is still an absolute blast though and anyone who enjoyed the base game will definitely enjoy the shot in the arm Sunbreak's creative monsters provide, even if you may eventually start to feel like you're hunting through a familiar jungle in more ways than one.
VentureBeat 4.5/5:
After spending over 60 hours with the new expansion, I can say that it's one of my favorite game expansions in recent history. If you are a fan of Monster Hunter Rise, then you should consider playing the new content. I have enjoyed my time with Sunbreak and can't wait to continue my adventures with my friends, taking on new challenges, and reaping the rewards. All right, hunters; we'll see you in the field.
Game Informer 7.75/10:
I've had a great time with Sunbreak overall. The lack of new monsters plagues the early hours, but there's plenty to love if you keep at it. The added flexibility of the Switch Skill Swap system is a freeing and fun expansion to combat for hardcore hunters and the new creatures in the Master Rank quests – when you get to them – breathe life into the experience. For someone already invested in Monster Hunter, there's plenty to love in Sunbreak. Just don't expect to see a lot of new content in the opening hours.
WCCFTech 9/10:
With its huge number of new and returning monsters, new gameplay mechanics, and great refinements to the formula, Monster Hunter Rise: Sunbreak is the massive expansion that the latest entry in the series deserved to get. While the jump from High Rank to Master Rank doesn't feel as big as it was in previous entries in the series, Sunbreak does so many things well that most of the hunters traveling to Elgado and the Citadel will hardly be bothered by it.
RPGSite 9/10:
Whereas Rise left me wholly disappointed the more I looked back on the game, it feels like the few issues that I have with Sunbreak are likely to be improved upon as the expansion continues to receive updates – and it's not like the current state of the game is bad by any stretch of the imagination. I could nitpick about how it adds less monsters to Rise than Iceborne did to World, but that feels unfair when you look at what else the expansion brings to the table, as well as what's ahead. That's not to say that I'm judging Sunbreak for what it can be, but rather as some reassurance for anyone that might be heading into the expansion feeling a bit underwhelmed by what's been shown. Sunbreak is already one of the best expansions that the series has had, and it's only going to rise up that list from here.