Hits: 531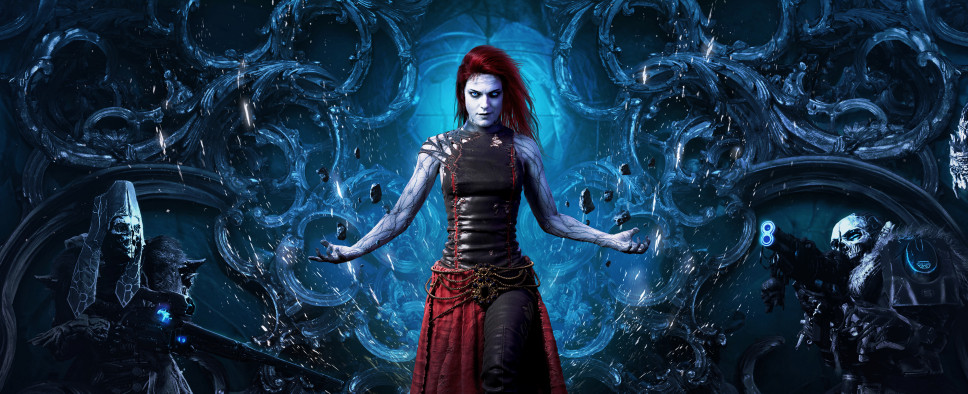 The Worldslayer expansion for People Can Fly's sci-fi co-op RPG shooter Outriders is scheduled to go live on June 30, 2022, featuring a new campaign, endgame challenges, and character-building options. And if you'd like to know what to expect from this extra bit of content a couple of days ahead of its release, you can find a few reviews below:
IGN 7/10:
Outriders Worldslayer is an enjoyable but unambitious expansion that improves the endgame while falling short in many of the same areas as the base game before it. The story is still pretty lackluster, most boss fights are irritating slogs, and even with the added endgame grind there isn't a ton of content to chew on, but most of what's been added is at least a ton of fun. The improved options with Pax Points, Ascension Points, and Apocalypse items are a stat-obsessed player's dream and had me tweaking my build for maximum devastation, and the Trial of Tarya Gratar endgame dungeon is challenging and memorable if also a bit repetitive. Still, getting another chance to run amok on Enoch was time well spent.
WCCFTech 7.5/10:
Outriders: Worldslayer provides an exceedingly brief albeit intense story campaign, though its meat is clearly in the vastly improved endgame experience. The Trial of Tarya Gratar, the Apocalypse gear, and Ascension and PAX systems all contribute to a better, deeper endgame. Ultimately, though, the game plays exactly the same as the original Outriders and is unlikely to win over any new fans.
GodisaGeek 8/10:
The campaign isn't huge, though, and once you're through it, it's back to the Expedition grind, which has been improved by the addition of new maps and loot. The bread and butter of Outriders for many won't disappoint, and in that, Worldslayer is a success. It's nice to have more story, but ultimately if you're invested this deep, you're in it for the grind and the gains. Outriders: Worldslayer refines the overall experience, adding a heap of new content and minor improvements that make it an essential expansion – just don't go in alone unless you're armed for bear.
GameSpew 8/10:
Ask yourself this: did you play Outriders simply for its campaign and then drop it, or did you push yourself through its expeditions, going as far as you could go? For those in the former camp, Worldslayer probably isn't for you. At least not at full price, anyway. You'll blast through the campaign in 10 hours or less and then be left twiddling your thumbs. For those enamoured with Outriders' unique brand of high-octane combat seeking to max out their characters and optimise their builds, however, Worldslayer should be considered a must-have.
Dexerto 8/10:
Outriders Worldslayer is the best version of Outriders. It's full of satisfying shooting and a loot system that feels focused on fun more than on keeping you playing.

Add a really fun endgame mode, and you've got plenty of reasons to return.
GamingTrend 80/100:
Outriders Worldslayer is more Outriders, and that's not a bad thing. While the story doesn't do much, the game as a whole is still one of the most fun third person shooters out there right now, with a feel to the gameplay that is a blast to play. The addition of the Trials of Tarya Gratar end game content is worth every penny, and the new gear, skills, and Apocalypse tiers ensure you'll want to stick around and grind for a good while.