Hits: 441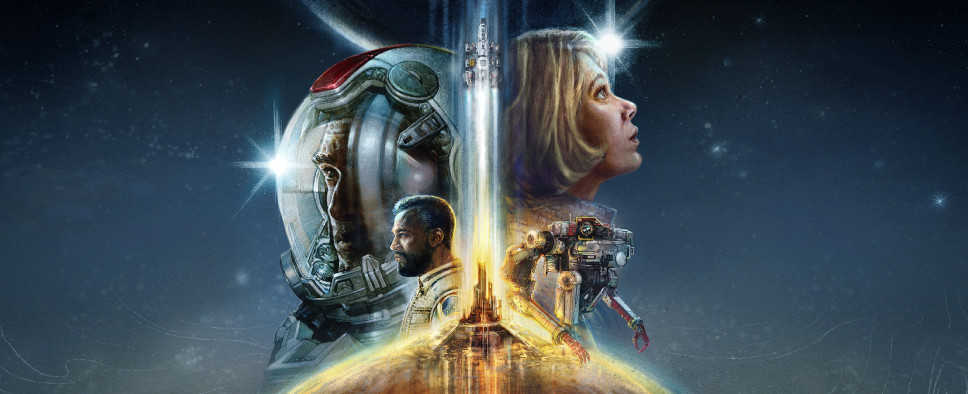 During the recent Xbox & Bethesda Games Showcase, Todd Howard gave us our first real glimpse of Bethesda's upcoming sci-fi RPG Starfield. With the game launching next year, this presentation showed off a few chunks of fairly polished-looking gameplay, and then sweetened the deal with a detailed overview of the game's systems.
As a result, we know know more about Starfield's character creation and customization, crafting, outpost management, and spaceship customization. Check it out:
Some extra details:
Now is your chance to see the first gameplay footage from Starfield.

Watch the Xbox & Bethesda Games Showcase for a closer look as Game Director Todd Howard takes you on a tour of the upcoming next-generation role-playing game from Bethesda Game Studios.

Starfield arrives exclusively on Xbox Series X|S and PC in 2023. Play it day one with Xbox Game Pass.

From details on the epic story packed with rich characters to glimpses at the hundreds of planets available to explore, there was a ton of new information in the showcase. So, what did we learn about Starfield?

A NEW WORLD

25 years in the making, Starfield introduces an entirely new frontier to explore—space. In 2330, you join Constellation, the last group of space explorers seeking rare artifacts throughout the galaxy. Venture through the stars and get to know a memorable cast of characters on a quest to answer humanity's greatest question—what is out there?

BUILD YOUR HERO

True to Bethesda Game Studios' immersive RPG DNA, customization is key in Starfield. A look at the character creation menu shows off the depth of choice you have when customizing your hero. Who you will be and who you will become is up to you.

GET CRAFTY

Stake your claim among the stars by building outposts on discovered planets to conduct research and gather resources. Resources that can be used to upgrade your gear, modify your weapons and ensure you're ready to take on any danger you might encounter.

SPACE FLIGHT AND COMBAT

Outfit your unique spaceship with upgradeable parts and customize its interior and exterior. Then, pilot your ship and engage in space combat in real-time.

EXPLORE WITH UNPARALLELED FREEDOM

The showcase also gave us a glimpse into some of the planetary environments in Starfield. On the rocky moon of Kreet, you will encounter strange local wildlife and the hostile pirates of the Crimson Fleet. But this is only one of many locations to explore. As Howard says, "It's not just this planet, it's all the planets in the system… and not just this system, but over a hundred systems, over 1,000 planets, all open for you to visit."

Bethesda Game Studios "can't wait for all of you to experience the game," Howard says. "It's been an incredible journey for us making it, but we know that's only the beginning, for it's when all of you play it that the journey begins."

Where will Starfield take you?