Hits: 327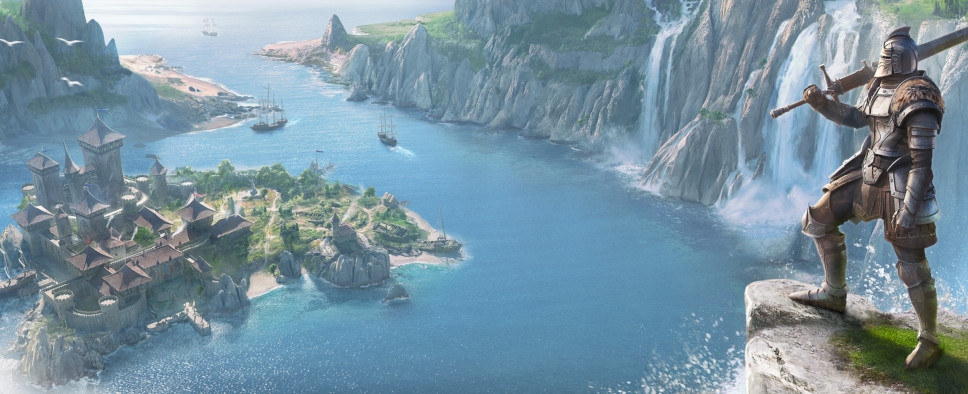 The upcoming High Isle chapter of The Elder Scrolls Online is going to be accompanied by a major base-game patch. This patch will let you play the game in Spanish, introduce some improvements to the Armory system, upgrade the Quick Select Wheel, and more.
Here's some extra info:
When The Elder Scrolls Online: High Isle arrives on June 6 for PC/Mac and June 21 for consoles, the Update 34 base-game patch launches at the same time. This free patch and its features will be available to all ESO players, regardless as to whether they have acquired the new Chapter, and it brings a host of bug fixes, improvements, and new features everybody can enjoy. Here's a breakdown of some of the big changes and additions coming with Update 34.

SPANISH LANGUAGE SUPPORT

As announced late last year, the ever-growing Spanish language community can enjoy a fully translated Tamriel with Update 34. This includes all in-game texts and subtitles, including in-game menus, dialog, etc.

Spanish joins English, German, French, Russian, and Japanese as a supported in-game language, and it will continue to be available as an option for all future content updates, too. Note that English voice-overs remain with Spanish subtitles. Finally, the ESO PC/Mac launcher will be updated to include a Spanish-language option on May 23 (two weeks before Spanish is added to the game itself), so keep an eye out for it!

MUNDUS STONES IN ARMORY

With this much-requested update to the U32 Armory System, you can now include Mundus Stone settings in your Armory builds. This means that when you use the system to manage a build, you can save a build with a specific Mundus Stone assigned and load a build that grants a Mundus Stone boon. You can see which Mundus Stone each one of your build features in the preview screen for each slot.

Note that when your character first logs into the game upon the release of Update 34, whatever Mundus Stone you currently have is applied automatically to all your builds—so you may need to edit your existing builds to ensure the correct stone is set moving forward.

NEW QUICK SELECT WHEEL

With Update 34, we've added new functionality to the Quick Select Wheel on PC/Mac, allowing you to better organize and free up space for more quickslot items. Now, you can place items within primary or secondary wheels, allowing you to do things like focusing your combat-oriented items for the primary wheel while also still enabling quick access to other types of items.

You can use this new functionality for any of your collectible allies, mementos, emotes, and tools, and you can move between the different wheels while holding the quick-select button or keybind.

UPDATE 34 FOR ALL

With the Update 34 base game patch, all ESO players, regardless of what version of the game they own, can make use of these new features and improvements. Of course, this isn't everything coming with Update 34—there's also a host of other smaller changes that help to improve your time in Tamriel, including the ability to change your title music from your Audio Settings, implementation of AMD FSR (to boost framerates on select graphics cards), and the foundation for a host of accessibility improvements still to come that includes the addition of a new Accessibility Mode.

For everything included in Update 34, you can check out the PTS1 Patch Notes right now and the official Patch Notes forum on launch day. Which aspect of the new base-game patch are you most looking forward to? Tell us via Twitter, Instagram, or Facebook!

The Update 34 base game patch arrives for PC/Mac and Stadia on June 6, and for Xbox and PlayStation consoles on June 21.