Hits: 1259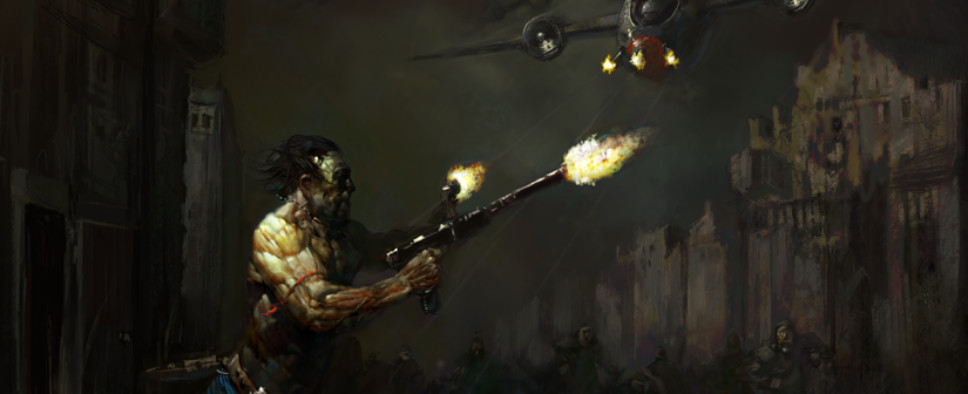 To this day, Chris Avellone gets asked plenty of questions about Fallout and Fallout accessories. And since he's got plenty of wisdom to share on that topic, he is now using his Medium page to collate a "Fallout Apocrypha," or in other words, a convenient way for us all to learn some Fallout facts and stories from the trenches.
Since we're encouraged to send in our questions, if there's something you'd like to know about Fallout, now's your chance. Here's the intro and a couple of quick sample questions to give you some idea for what to expect from this project:
Many years before the Great War of 2077, specifically, the late 90s and a few years into the new millennium (2002, in fact), a time when all things regarding Fallout seemed to be going nowhere at Interplay, I worked on a "keep awareness of Fallout high (and also test out the community reaction to ideas)" series of releases called the "Fallout Bible."

The Fallout Bible contained a lot of questions from the community, specifics about Fallout 1 and 2 development and design information, and other things that it seemed the Fallout community (you) would be interested in seeing.

And so is this — a living "Fallout Apocrypha" page. I've only recently been introduced to Medium, but this "page" is something where I'll try to make a repository of all the questions I get asked, factoids, and other fun Fallout-y stuff that may have occurred during Fallout 1, 2, Tactics (which I got to see being developed and had some minor insights on), and New Vegas. It's a much easier place to search for info than on most social media sights, so there's that as well.

If you'd like, you can ask questions on Twitter: @chrisavellone or you can ask them in the Comments section. I'll also likely be re-ordering this page and re-structuring its categories and potential sub-pages depending on if the questions and answers can be easily categorized (ex: "Everything about Stimpaks").

Ask away!

IS THIS "APOCRYPHA" CANON? IS THE FALLOUT BIBLE?

Neither this or the Fallout Bible are canon, these just compile insights and factoids from development.

If you're looking for what's canon and what's not, then the actual game content from the Bethesda/Bethesda-backed titles (F3, NV, F4, 76) are the sources you should refer to (F1, F2, Tactics are not necessarily canon).

OMFG DID BETHESDA LIKE, TOTALLY, SCREW OBSIDIAN OUT OF A BONUS ON METACRITIC???!!!

Nope.

The "Metacritic bonus" if the game got above an 84 review score was something Bethesda offered above and beyond the New Vegas contract.

We didn't ask for this, they offered it, and it was our responsibility to hit that review score. We did have to have layoffs at Obsidian around this time period, but the bonus from Metacritic wouldn't have prevented that from happening.

HOW MANY PEOPLE FROM NEW VEGAS ARE STILL AT OBSIDIAN

As of 4/9/22, about 20-ish, I believe, out of an original team of ~70. The remainder either quit, were laid off, or were fired.

Before that's a cause for alarm, however, many of these remaining 20 were key people in New Vegas' development, and Obsidian also has Leonard Boyarsky and Tim Cain on board, even though both are on Outer Worlds (2), and Leonard and Tim are the original creators of Fallout.

I BET YOU HATE BETHESDA FOR WHAT THEY DID TO FALLOUT

Nope.

If anything, they kept it alive, and then added a much deeper layer of open-world exploration than anything we'd been able to do at Interplay.

Also, the marketing department at Bethesda had a much stronger push than anything Interplay could have made happen, and arguably helped Fallout enter the mainstream more than Interplay ever could have done. There's a reason you'll see Fallout shirts at Target, and that alone is a pretty big accomplishment (whether you agree that's an accomplishment or not).