Hits: 759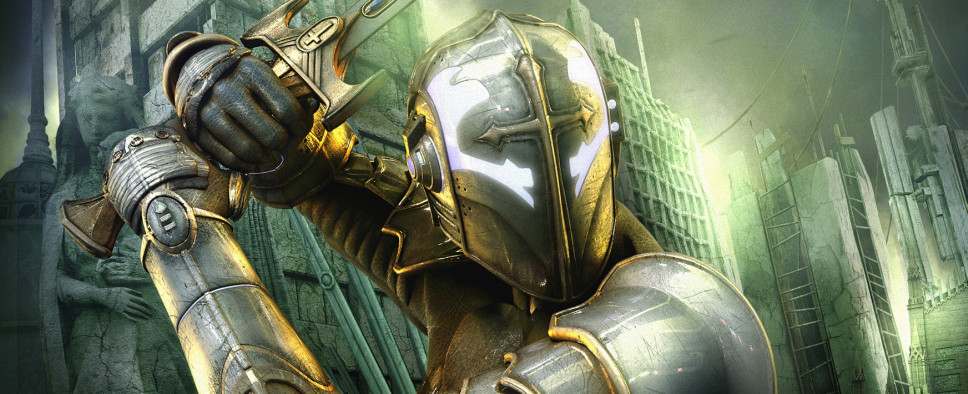 Following the launch of the 1.5.8 patch for Hellgate: London's London 2038 multiplayer mod, we get this development update that briefly talks about the new patch and outlines the team's plans for the nearest future. Check out:
Hello, hello!

With patch 1.5.8 now done (patch notes here if you've missed them), we've finally been able to catch a breath. Well not quite and not quite yet, but kind of. So without fluff, here's another presumably misplaced page off my diary abridging the past and the future.

Dear diary,

It's been quite the rocky few months. First came the crunch to see 1.5.5 released in time for the game's anniversary. With that came all the tutorial questline and other issues that warranted a hectic couple of weeks to fast-track the 1.5.6 hotfix. From there, between the "enriched" loot reversal and the players' warm reception of events came 1.5.7, which also took some 2.5 months to get together. And from there, between polishing our first event and fixing a bunch of other longstanding issues (salutations to sir Nitehawk for the Drone fix here), we fast-forward to this Monday with 1.5.8.

Needless to say, dear diary, this has been quite the ride. Since October, the only months that didn't see a release were December and February. Between that and constant engagement to extract, process, and act on player feedback, the Burn has been real.

So now it's somewhat over. Not fully, mind you; there's still some flaming issues, as highlighted in the last diary. Evoker performance, boss difficulty and quirky behaviors, and on and on. There's also more stuff to polish left and right, and more popular requests to see to. AND there's laying the groundwork for our fabled expansion, which cometh. Eventually.

So, to both keep the engine running and our brains healthy, the (loose and subject to change) roadmap for now should be summarized as:

A step back. Timing would have us try to work on an Easter event next, but there's really a deep-seated desire for a break. Not a full one, but imposing more deadlines on ourselves would be foolish and counterproductive at this point.
A bloodless 1.5.9. Chilling and freezing are different verbs, however, so 1.5.9 will still continue. For this one, with much less pressure as the game's pretty stable now, we'll slowly collect those glaring issues that need fixes and some peripheral, narrow-scoped issues and potential additions that need collecting. TL;DR it will be less ambitious and less quick to materialize, focusing on the smaller things in life.
A bloody 1.6. And finally, perhaps with some groundwork laid in 1.5.9, 1.6 will hopefully be our full expansion release. Our working title initials were CS, so the "CS 1.6" happenstance wasn't lost on us – but the point of this wasn't to make the reference happen. Rather, it was for the reasons outlined above, and to have CS land on a round number that rolls off the tongue better.

In the meantime, then, work is still being done. You see, even the overworked among us still need to spend free time, ironically, working on pet projects here. So our actual devs (#not-a-dev) have been devving away, our testers have been testing away, and I've been writing away. There's an expansion after this one to work on and hopefully make FSS proud with, after all, and I can't leave its story well alone until then.

Also, speaking of overworked people, Alternalo's own game has also been progressing very nicely. I can't tell when he'll go public with it, but having the privilege of seeing its transformation over time I can confidently say it will interest London's brave survivors.

Finally, Seadee's skill planner has been progressing very nicely too. Since it's public already, you may preview it here – as we cross our fingers we can help this bad boy become the website's new star.

And there you have it, dear diary. Until next time, may the winds of fortune favor those who apparently keep finding my misplaced pages of you.