Hits: 501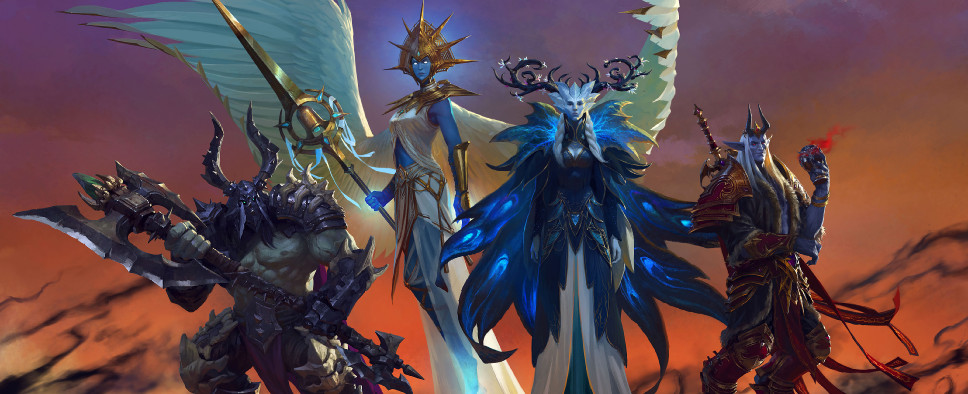 If you're interested in a quick update on what's currently going on with World of Warcraft, both its retail and Classic side, you should check out this development update on the game's website. In short, the retail end of things is currently testing some new high-level content and looking to introduce a number of balance adjustments, while Classic should soon be getting a new content phase.
The update also mentions a number of community initiatives, but here are the main items:
Shadowlands News and Development

ETERNITY'S END PTR UPDATES

Development continues on the next content update for Shadowlands: Eternity's End, where players will be able to step into a new land—Zereth Mortis— and face Zovaal, the elusive Jailer and ruler of the Maw in Shadowlands.

SEPULCHER OF THE FIRST ONES RAID TESTING CONTINUES

Raid testing continues in the Sepulcher of the First Ones with testing on Dausegne, the Fallen Oracle, Skolex, the Insatiable Ravener, and Artificer Xy'Mox on Mythic Difficulty. Players have also been able to test the first wing of Raid Finder difficulty.

SHARDS OF DOMINATION TO BE DISABLED IN SELECT CONTENT

With the release of the next content update, Shards of Domination will be disabled in Zereth Mortis, the Sepulcher of the First Ones raid dungeon, in all PvP, and in dungeons. Shards of Domination will still work as before in previous Shadowland zones, the Maw, the Sanctum of Domination raid, and Torghast.

TAZAVESH, THE VEILED MARKET DUNGEON TESTING

This eight boss mega-dungeon is currently in testing on the PTR and will be available as two dungeon experiences with the release of the content update in Heroic and Mythic difficulties—Tazavesh, the Veiled Market: Streets of Wonder and Tazavesh, the Veiled Market: So'leah's Gambit. Players will also be able to engage in this content as Mythic+ dungeons.

CLASS SET DESIGN UPDATES FOR DEMON HUNTER, WARLOCK

Additional updates to the upcoming class sets in Eternity's end continue to be discussed with a focus currently on the latest changes to Demon Hunter and Warlock class sets.

Players are invited to talk with developers about all of the new class sets in dedicated threads here.

See the latest PTR note updates and join in the discussion of all things Eternity's End on the forums

WoW Classic News and Development

BURNING CRUSADE CLASSIC PHASE 3 RELEASE SCHEDULE

The next content update for Burning Crusade Classic, The Black Temple, will be available on the week of January 17. The following week, on January 27, both raid instances (The Battle for Mount Hyjal and Black Temple), as well as a new daily quest hub, will be available worldwide. Check out the full announcement to learn more.

BURNING CRUSADE CLASSIC PATCH 2.5.3 PTR LIVE

Players can now get a first look at the development of Black Temple and Mount Hyjal and the upcoming changes to this additional content.