Hits: 776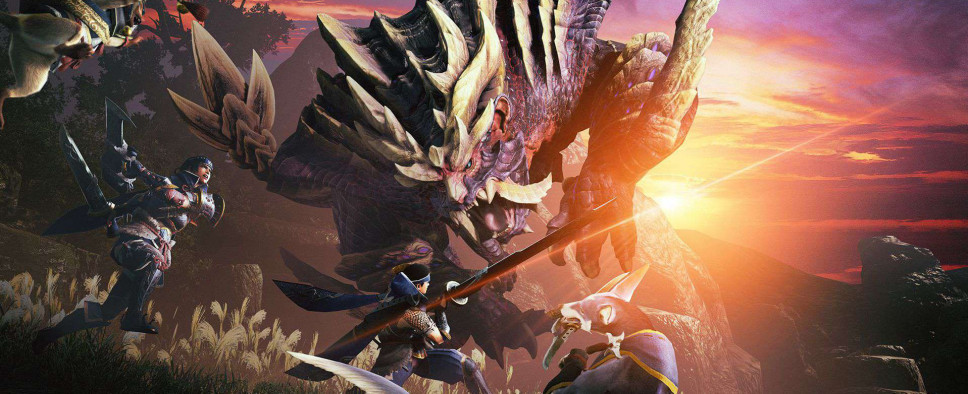 Capcom will be bringing Monster Hunter: Rise, the latest entry in their long-running co-operative action-RPG series, to PC on January 12, 2022. And ahead of that impending launch, we get a chance to check out a number of PC reviews that all seem to be positive, with some going so far as to call Rise the greatest entry in the series to date.
PC Gamer 90/100:
The sheer variety of Rise's bestiary and weapons means that, even as the game cracks on at enormous pace, it doesn't stop serving up new stuff for a very long time. There's so much to do here, and it's all laid-out and explained better than ever, with all of the little fiddly bits that used to annoy players just gone. Sure, this might be a Nintendo Switch game in origin, and visually it shows. But who cares, because it's hard to shake the feeling that Monster Hunter Rise is as good as this series has ever been. Which is to say: As good as it gets.
WCCFTech 9/10:
With the streamlining of some of the most annoying aspects of the Monster Hunter experience and some excellent additions to the formula like Wirebugs and Switch Skills, Monster Hunter Rise reaches the heights of the best entries in the series with ease. While not all of the changes and new features have been for the best, like Rampage Quests, their general quality level, and the amazing PC port, do make the game one that's worth playing for both long-time fans of the series and newcomers.
PCGamesN 9/10:
Nitpicks aside, Monster Hunter Rise is still my favourite in the series and, to my surprise, it's just as much fun playing through a second time on PC as it was the first time on Switch. It takes the tactical, challenging combat that made Monster Hunter World so exhilarating and trims the fat to make its first few hours more accessible. What makes Rise that little bit better, however, is its coherent rural Japan-inspired setting, which is brought to life through countless details. Even after several hundred hours, I'm still finding new references to Japanese folklore in monster designs or hidden details in ruins that make me smile.
ScreenRant 5/5:
When comparing the two versions of Monster Hunter Rise, the Switch version only has the upper hand in terms of its local play option. It's the kind of game that would excel in a setting where people bring their consoles together, which hasn't exactly been an easy thing to do since the launch of Monster Hunter Rise. The PC version of Rise has the upper hand in every other aspect. Monster Hunter Rise looks better on PC, runs better on PC, has more control & online options on PC, and arrives with more content at its respective launch. Rise was one of the best games of 2021, and the improvements to the performance in the PC version are so pronounced that they make it hard to go back to the Switch version.
GodisaGeek 10/10:
In every conceivable way, this is the best version. Obviously you can't play in handheld mode, although the release of the SteamDeck this year may remedy that one for some gamers, too. There's several hundred hours of content here at launch, with more coming later this year when the Sunbreak expansion launches. If you've already invested a year's worth of time in the Switch version, it's a slightly harder sell. If you haven't, this is a superb port of an already fantastic release.
RPGFan 92/100:
A hundred hours in, Rise does feel a little rote. The lack of quest variety and endgame options besides grinding for talismans has begun to wear on me somewhat. But the journey of getting to this point has been nothing short of an incredible experience. From zipping through the air to bludgeon monsters in the face to setting out on gathering runs with my trusty palamute, the minute-to-minute gameplay of Rise is impeccable. The only real issue with Rise is that there isn't more of it, but with plenty of future updates and an entire expansion on the horizon, this is surely just the beginning of what this game has to offer.
TheSixthAxis 9/10:
Monster Hunter Rise on PC is the best place to play this incredible creature battler. If the series was looking for a permanent home, PC players would be more than happy to see it moving in.