Hits: 744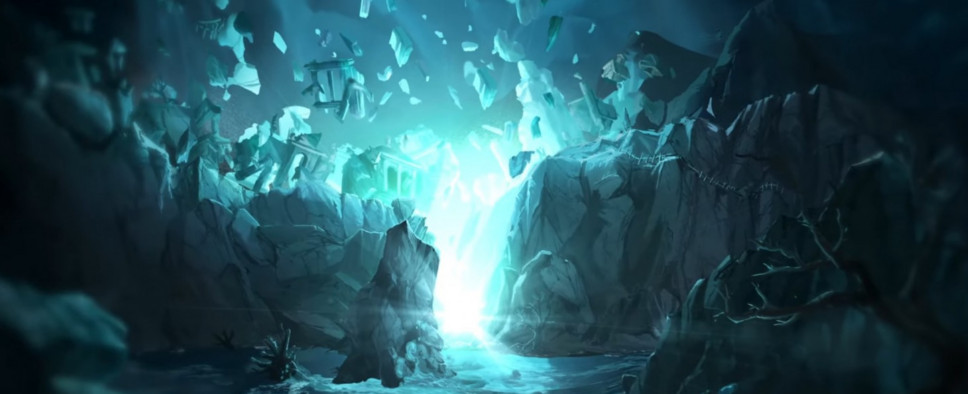 Airship Syndicate's immersive turn-based RPG Ruined King: A League of Legends Story was released just over a week ago. And if you're wondering if this game has something to offer to you even if you're not especially infatuated with League of Legends, you can now find several reviews below:
WCCFTech 9/10:
While it doesn't innovate the formula introduced in Battle Chasers: Nightwar too much, Ruined King: A League of Legends Story's quality is undeniably high, so much that even those with little to no knowledge of the League of Legends universe can enjoy the game fully. With an engaging story, charming characters and amazing combat system, the game by Airship Syndicate is the best possible debut for Riot Forge, and one of the best role-playing games released this year.
Twinfinite 4/5:
It is clear that Ruined King: A League of Legends Story is a work of love, combining a well-written narrative, engaging characters, and a world worth exploring and experiencing. The combat elements add to a familiar formula, and the turn-based elements are not that hard for anyone to wrap their heads around. Save for a few yet annoying bugs and glitches, it is hard not to see Ruined King: A League of Legends Story as a bonafide breakout hit for Riot Forge and Airship Syndicate.
NME 4/5:
Ruined King: A League Of Legends Story is a passionate love letter to the League Of Legends universe, but that shouldn't put off anyone looking to explore Runeterra for the first time. Full of compelling characters and a stunning environment, Ruined King is well worth the dive for any RPG fan.
But Why Tho? 9.5/10:
Ruined King: A League of Legends Story blends wonderful characters and a fascinating world with some of the finest turn-based gameplay I've ever experienced. Despite a few stumbles, this is a package that anyone who loves this genre should check out. While I still have to give it some more thought, this game is most likely going to end up being my game of the year.
Nintendo Life 9/10:
Even if you don't want anything to do with League, we would highly recommend that you give Ruined King a shot; this is a spectacular JRPG that consistently demonstrates mastery of all the ingredients needed to make a great entry in the genre. The core campaign is just long enough to feel satisfying, there are dizzying amounts of character customization, and the combat system is one of the finest we've encountered in a turn-based RPG in a long time. If you're a fan of RPGs, you'd be doing yourself a great disservice to pass on Ruined King. Even if you're a newcomer to the genre we'd still absolutely encourage you to give this a punt; it's an excellent effort.