Hits: 640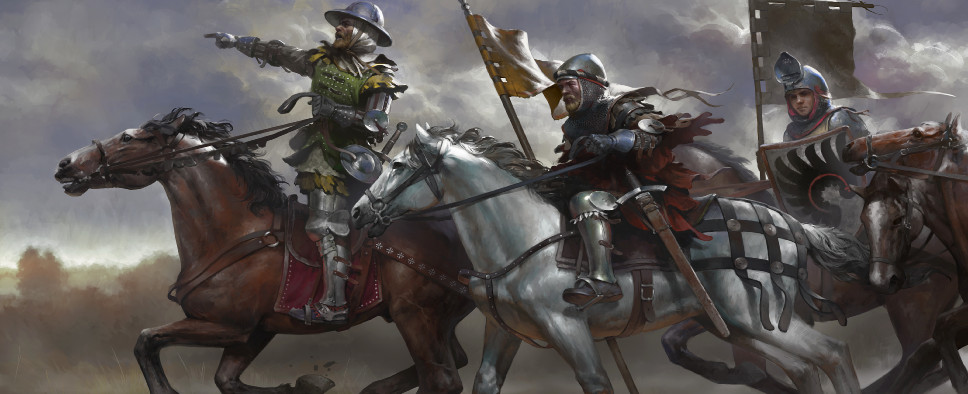 Tie-in board games seem to be fairly fashionable these days. And with that in mind, you shouldn't be shocked that the latest newsletter for Kingdom Come: Deliverance announces one. The board game version of KCD will be developed in partnership with the Boardcubator team, and should soon be getting a crowdfunding campaign.
Beyond that, we're invited to purchase some KCD coasters, get a bit of cross-promotion, and are informed that the game's official forums will soon be going read-only.
Here's more on the above:
Hello KCD fans!

We like to announce the KCD: The Board Game by our partners at Boardcubator. We have a new KCD Coaster set to support your drinks and we would like to support a new studio working on project QFIELD coming soon to Steam. We want to close the forum to a read-only place and invite everyone to join our Discord channel instead.

The Boardgame is coming to your table
The new KCD Coaster set will support your drinks
QFIELD is coming to Steam
The forum will change to read-only

The Board Game is coming to your table

The Board Game by experience game dev team Boardcubator is an app-driven, cooperative campaign game that focuses on a rich narrative and living world that players can explore. The crowdfunding campaign will launch on Gamefound in early 2022. Follow us on our journey, or learn more about the game on BoardGameGeek.

In 1421, the Lands of Bohemia were torn apart by the conflict between the Crusades and the Hussites, and the common folk was caught in the middle. The only thing anyone can grasp is faith, and even that is slowly fading away.

Take your part in the story and experience: a rich and exciting story with nerve-wracking moments set in a realistic historical environment; a living world that remembers your every action; a fully voice-acted narrative by professional voice actors; enthralling soundscapes with adaptive and innovative sound design that is shaped by how you play; RPG-like character progression; incredible art from accomplished artists Tomáš Duchek and Radoslav Javor; and much more!

The new KCD Coaster Set will support your drinks

No matter which inn you visit in Kingdom Come: Deliverance, no matter in which tavern you want to enjoy a few beers - always remember to use coasters, we are not peasants after all! If you want to play it safe, just bring your own coasters.

The four different coasters not only look fantastic, but the ceramic surface is also liquid-absorbent and ensures fewer stains on your beautiful furniture. Thanks to the cork base, you won't have to worry about scratching your fancy tables either.

This set contains four motifs, which are based on stained glass and classic drawings of the Middle Ages.

QFIELD is coming to Steam

We like to support new game dev studios from the Czech Republic, especially when founded by previous or current members of Warhorse Studios. This time we want to give a shoutout to QFIELD, a multiplayer first-person arena soccer-shooter. offering tight and frenetic matches in beautiful arena environments.

Try the demo QFIELD demo on Steam now!

The forum will change to read-only

For technical reasons, as the forum software is becoming outdated, we want to archive its content and transform it into a read-only page by end of October. No information will be lost, but it will not be possible to make new posts anymore.

Instead, we want to make our Discord channel our new main platform for the community to get into contact with other community members and to exchange information there. You can join as well.