Hits: 1413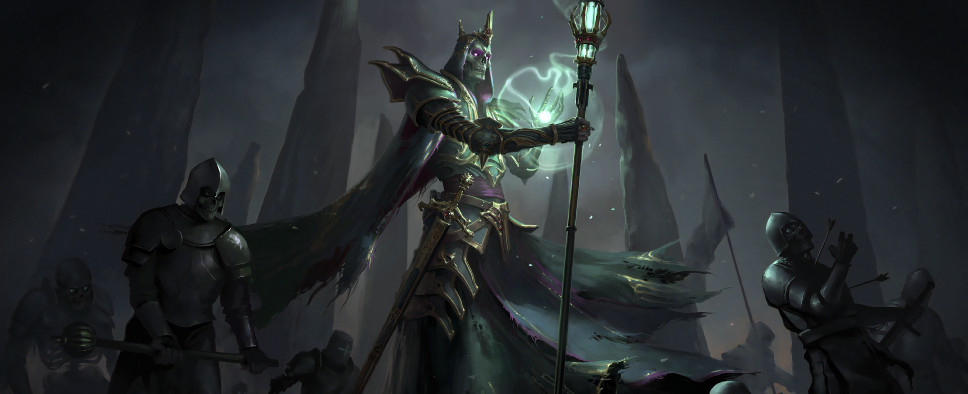 Owlcat Games' latest CRPG - Pathfinder: Wrath of the Righteous - launched earlier this week. And while it's a massive game that can take a good while to properly review, considering Pathfinder: Kingmaker's sorry launch state, you might be interested in some early reviews for Wrath of the Righteous.
If that's the case, you can find a few of those below:
WCCFTech 8/10:
Pathfinder: Wrath of the Righteous is a faithful adaptation of the tabletop RPG, featuring an engaging story, well-written characters, and extremely deep gameplay mechanics. Although Owlcat Games' did their best to make the game feel welcoming to newcomers with plenty of in-game resources and tutorials, and difficulty customization options, the depth of the experience can be intimidating. Those who brave through the initial confusion, however, will find one of the best computer RPGs released in recent times.
Shacknews 8/10:
Owlcat Games captured the creative freedom and magic of tabletop RPG adventure in a way few others do. There is such a good story here with characters and music that really push the desperation of survival in this game's world. And you get to answer to the ongoing narrative with a character you can truly make your own both before the game begins and throughout the adventure. I wish it wasn't so unforgiving in its information or that it didn't deviate so much from the adventure with the Crusade Management, but you can also tone down the challenge at will and automate much of that system to breeze through. Take that for what it is and Pathfinder: Wrath of the Righteous is one of the most enjoyable choice-driven tactical RPGs I've played.
ScreenRant 4/5:
Wrath of the Righteous feels like playing an epic tabletop campaign. Owlcat Games did a fantastic job of adapting the Wrath of the Righteous Pathfinder campaign into a video game. The more focused story, streamlined gameplay, and epic scope make it a better entry point to the series than Kingmaker. There's an excellent game buried under its many technical faults, but those going in need to be aware that they'll have to endure a lot of annoying bugs and glitches on their quest.
Fextralife 8.8/10:
Pathfinder: Wrath of the Righteous is a massive accomplishment in the CRPG space. The game has a lot of improvements when it comes to systems and mechanics, making it more accessible to new players and veterans alike while managing to deliver new and interesting content. If you've been meaning to dive into the immersive world of the Pathfinder Series, you certainly won't be disappointed with WotR.
GameSpace 9.5/10:
Pathfinder: Wrath of the Righteous is a bold, dark, epic saga, featuring an astonishing replayability value. The developers have experimented with Kingmaker, and have gone all-in with Wrath of the Righteous, creating one of the best story-driven CRPGs of late.
GamingBolt 8/10:
After you really get your arms around Wrath of the Righteous, you get a sense that Owlcat was really trying to walk a fine line between making a deep RPG that welcomes new players with improved gameplay and systems, but also one that feels like a true evolution of the last game, and it's not a throwaway compliment to say that they have largely achieved that. Doing both of those things on top of pulling everything else together is no small feat, and Owlcat deserves credit for that. Had the visuals, audio, environmental variety, and various animations been improved equally as much, it probably would have achieved its goals even more, but as it stands, if you want a rewarding full-throated CRPG that respects your dedication, Pathfinder: Wrath of the Righteous is a fine choice.
PC Invasion 8.5/10:
Featuring stellar depth and compelling storytelling, Pathfinder: Wrath of the Righteous is the next logical step for the franchise. It improves upon its predecessor in every feasible way, despite it's intimidating exterior. This is an adventure that you won't want to miss.