Hits: 612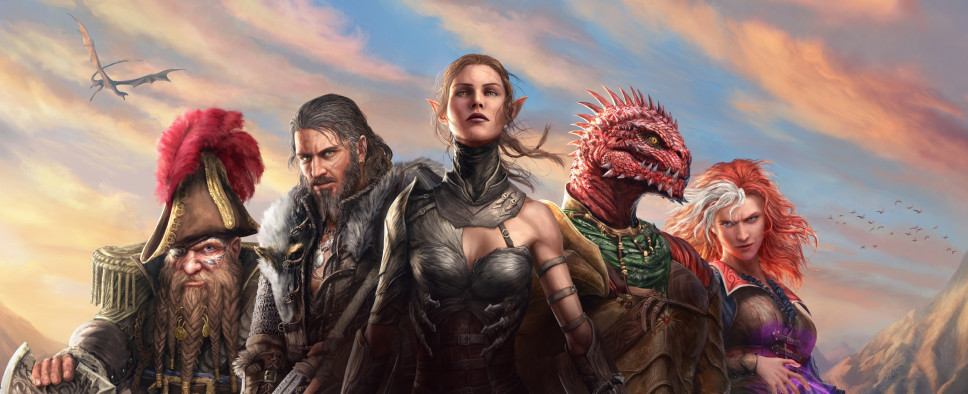 Having launched earlier this year, the iOS port of Larian Studios' Divinity: Original Sin II can now boast cross-save functionality with the game's PC version, on top of a few extra localizations and a bunch of new touchscreen-friendly features. Here's a quick press release with some additional details:
DUBLIN -- Sept. 2, 2021 -- Today Larian Studios unveiled the first major patch for Divinity: Original Sin 2 since the game was launched on iOS in May. With this update, fans of the award-winning RPG can now continue their adventures on the go with full Steam cross-save functionality, allowing you to seamlessly share saves from iPad to PC and back again.

This is just one of many changes coming to the AAA port of Divinity: Original Sin 2. Players can also expect to find over 50 new tweaks and improvements made to the game on iOS, including newly added overhead health bars, portrait-based targeting, and UI optimizations, as well as the long-awaited addition of Brazilian Portuguese and Latin-American Spanish languages, now available on all platforms.

Developed in partnership with game studio Elverils over the course of almost two years, Divinity: Original Sin 2 for iOS lets you enjoy the full 100+ hour AAA gameplay experience through the lens of the latest Apple hardware, giving you a truly mobile version of Larian Studios' award-winning fantasy world. Since its release in spring, the iPad game now boasts a 98 Metacritic and has, to date, garnered a 4.7/5 user review score on the iOS store.

Winner of over 160 awards and nominations including a BAFTA, Divinity: Original Sin 2 lets up to four players explore a vast open-world sandbox of loot, turn-based combat, and stories with unprecedented branching narratives. Converse with crabs, gain insights from ghosts, or escape from your prison cell using a fingerbone to jimmy the lock. In addition to its iPad release this year, the game has launched on Windows PC in 2017, Xbox One and PlayStation®4 in 2018, and macOS and Nintendo Switch in 2019.