Hits: 1245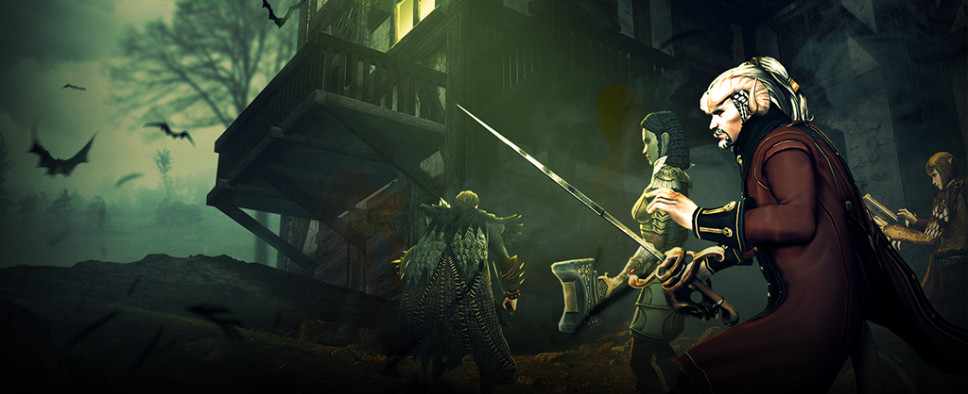 Sinister Secret of Saltmarsh, the 50th content update for Standing Stone Games' long-running MMORPG Dungeons & Dragons Online, is now live, priced at $19.99 for the Standard Edition. Positioned as a mini-expansion, the update offers a fresh adventure with new monsters to fight and secrets to uncover. It also introduces the Horizon Walker Universal Enhancement Tree, a bunch of quality of life improvements, and more.
Here's the official launch trailer:
And a quick overview of the new adventure:
Sinister Secret of Saltmarsh

Unravel the mystery and rumors of strange happenings to save a remote seacoast town in Dungeons & Dragons Online: Sinister Secret of Saltmarsh. Explore the marshlands and fight new enemies, brave a desolate, haunted mansion, and uncover the true secrets of Saltmarsh! Click here to learn more and purchase the mini-expansion! Includes ten dungeons and a wilderness adventure area. Quests are level 3 on Heroic difficulty and level 32 on Legendary difficulty. Get started by speaking with the NPC Val Arkalamnash in the Gatekeeper's Grove!

Read more in the DDO Market!

NOTE: No claim ticket is provided in your inventory after purchase. Instead, travel to the Snapping Line Inn and speak to the NPC Garthalmor to get your items. The Snapping Line Inn can be accessed from the Gatekeeper's Grove, which is located in The Harbor of Stormreach.

VIP Rewards!

VIPs who log in between now and Sunday, September 5th, 2021 at 11:59 PM Eastern (-4 GMT) will be flagged to receive a Saltmarsh VIP Elixir of Discovery! Your characters will receive claim tickets in their inventory which can be turned in with Gathalmor, an NPC in Saltmarsh. This NPC can be accessed as long as you own a Standard, Collector, or Ultimate Fan edition of Saltmarsh. Read more about this promotion in our Sinister Secret of Saltmarsh FAQ.