Hits: 498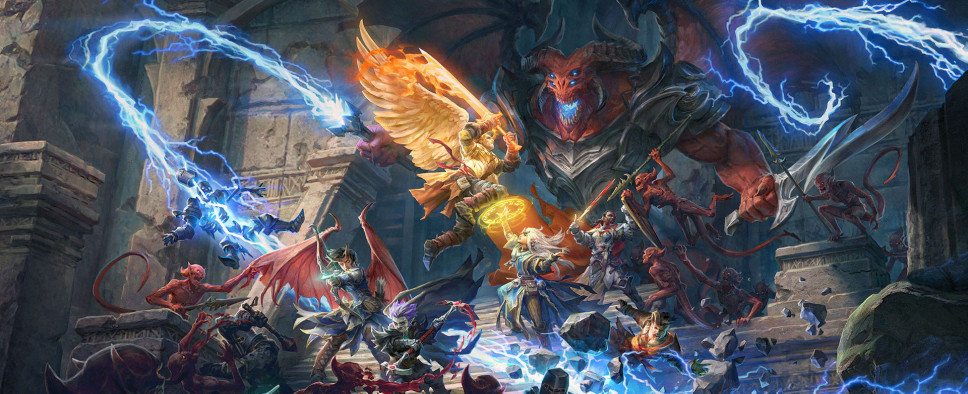 With Pathfinder: Wrath of the Righteous going live in just over a month, on September 2, 2021, we get this Kickstarter update that shares some fresh wallpapers and reminds the game's backers to confirm their personal information and other relevant details. Check it out:
Attention, crusaders!

Today we are bringing you a final reminder, along with the beautiful and high-quality wallpapers with Areelu Vorlesh, the game's main antagonist. For those of you who ever wanted to obtain them, you can find and download them here.

There is very little time left before the release of Pathfinder: Wrath of the Righteous. The new adventure in the world of Golarion will begin in less than 2 months!

We are once again asking you to check your personal information in your account tab on our portal. Please confirm that you've filled all available forms, such as Credits Name, shipping address, and clothing size. We will not be able to collect or change any data you put in after July, 22.

Another reward we eagerly wish to deliver into your hands in a timely manner is your copy of Pathfinder: Wrath of the Righteous. Kickstarter backers will be getting their rewards via this portal, so make sure you can log in and see your Kickstarter pledge in your orders. If you have any issues, don't hesitate to email us at team [at] owlcatgames.com, and we will gladly help you!

Adding a T-shirt size

If you ordered the following tiers:

Ultimate Edition Signed
Create an NPC face
Paizo Game Master
Create a wondrous item
Design a monument
Design a familiar
Design an NPC
Design a quest

or added a T-shirt/hoodie to your physical order, please save your T-shirt size in your profile, so we could send you the right one!

Checking your shipping address

If you ordered any physical tiers on our portal or Kickstarter, please provide your shipping info using this form on our portal[...]

Adding your name to the Hall of Fame

If you backed Pathfinder: Wrath of the Righteous at Premium Digital Download tier and higher, you should provide your name for the credits, using this form[...]

We will also use the names from this form to place the eligible backers in the Hall of Fame!

Please don't neglect this part. We love and appreciate all of you and your help with the development of our game, and we want you to claim your rightful place in the credits!

We sincerely hope that your crusade will start with bright and positive emotions, so let us help with any hitches you may meet on the way to your adventure.

To arms!