Hits: 583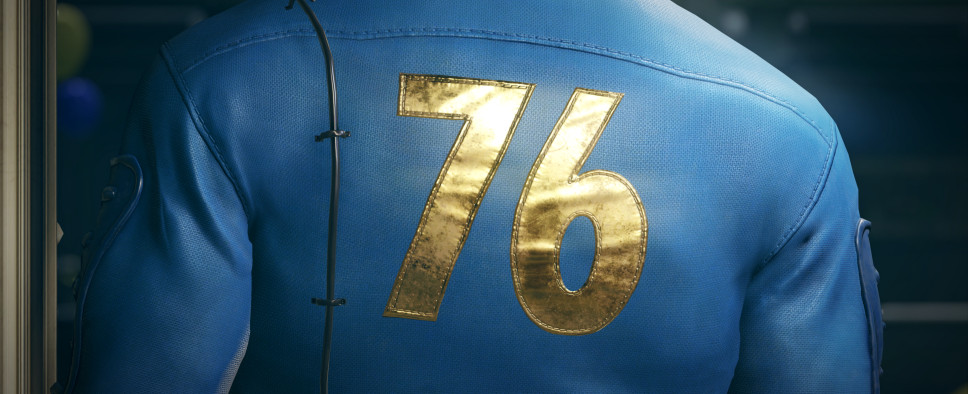 With the big Steel Reign content update for Fallout 76 now live, we get this developer blog letting us know that the game's next update will soon be going live on the Public Test Server, and then highlighting some ongoing in-game events. Check it out:
In this week's Inside the Vault, we're sharing some preliminary information about our plans for the next playtesting phase in the Public Test Server (PTS). We've also got details for you on this weekend's "Hunt for the Treasure Hunter" event, as well as how you can earn double the S.C.O.R.E. from your Weekly Challenges this week. Read on to learn more.

THE PUBLIC TEST SERVER REOPENS SOON!

We can hardly believe that the Steel Reign Update has already been live for a full week! We've been having a blast taking on the new Brotherhood of Steel questline, ranking-up on the Season 5 Scoreboard, and crafting legendary items alongside all of you. Now that these new quests and features are available, we're looking ahead toward our next major Fallout 76 update, which we're currently targeting for release in September.

We haven't yet discussed what's in store with the September update, but it will include a significant new feature that will give players even more variety in how they choose to experience Fallout 76. We're shooting to re-open the Public Test Server this month so that the community can dive into this new feature and begin sharing their feedback with us as soon as possible. While we can't share details just yet, please keep an eye on Fallout.com next week to learn everything you need to know, as well as how you can join the fun in the PTS.

TREASURE HUNTERS RETURN!

We've been detecting an unusually high volume of subterranean movement this week, and we currently believe that Treasure Hunter Mole Miners are once again preparing to breach the surface. Put a stop to their plundering plans by seeking out and taking down as many Treasure Hunters as you can this weekend. Each will drop some legendary loot and a Mole Miner Pail, which you can open to reclaim some of the riches they've scavenged. Additionally, Vendors at Train Stations will sell you Empty Mole Miner Pails in exchange for some Caps. Use them to craft and open full Mole Miner Pails for even more loot. The event begins a little later today, and you can catch the exact start and end times below.

HUNT FOR THE TREASURE HUNTER WEEKEND

Event Start: 12:00 p.m. ET on July 15
Event End: 12:00 p.m. ET on July 19

DOUBLE YOUR S.C.O.R.E.

Fallout 76 Season 5 is well underway, and K.D. Inkwell is sharing a piece of technology that will help you time warp through the Scoreboard quicker than ever! This week, you'll find three extra Weekly Challenges to complete, and we've doubled the S.C.O.R.E. from all of your Weekly Challenges so that you can rank up and earn your Season rewards twice as fast. The extra Weeklies and double S.C.O.R.E. rewards will last until Challenges reset at 12:00 p.m. ET on Tuesday, July 20. Be sure to log in and complete as many Challenges as you can over the next few days to rank up as much as possible.

We hope you're enjoying the Steel Reign Update, and we can't wait to share more with you about what's next for Fallout 76 next week. Until then, we'll see you in Appalachia.