Hits: 434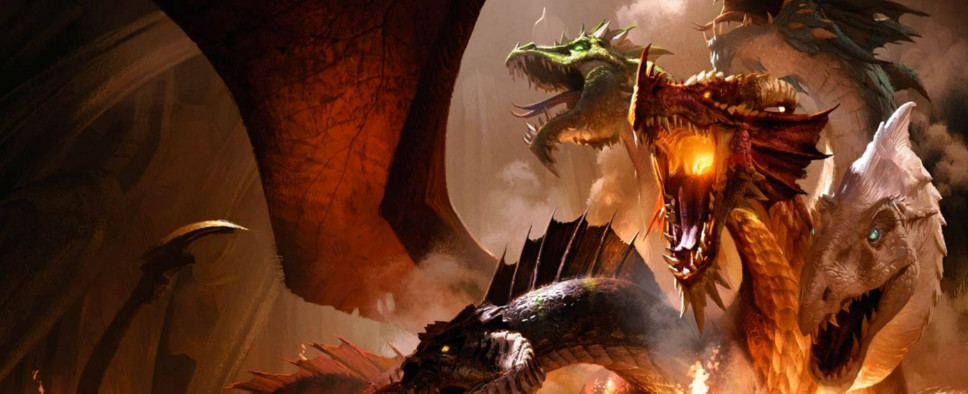 Apart from featuring a good number of high-profile Dungeons & Dragons sessions, this year's D&D Live event also revealed three new D&D books we'll be able to purchase later this year.
First up is The Wild Beyond the Witchlight, a level 1-8 adventure book that will take you on a journey to the Plane of Faerie, introduce two new playable races, and re-introduce some classic D&D characters. This book is slated for a September 21, 2021 release.
Then, we'll also be getting a couple of new sourcebooks. Fizban's Treasury of Dragons is going to expand the 5th edition of D&D with some Dragonlance elements without actually reviving the Dragonlance campaign setting. You'll be able to purchase that one on October 19, 2021.
Finally, there's Strixhaven: A Curriculum of Chaos, a School of Magic-flavored sourcebook that jams Magic: The Gathering's Strixhaven University into D&D. You'll have to wait until November 16, 2021 to pick that one up.
Here's the official description for The Wild Beyond the Witchlight:
Once every eight years, the fantastic Witchlight Carnival touches down on your world, bringing joy to one settlement after the next. Its owners, Mister Witch and Mister Light, know how to put on a good show. But there's more to this magical extravaganza than meets the eye!

The carnival is a gateway to a fantastic Feywild domain unlike anything found on the Material Plane. Time has not been kind to this realm, however, and dark days lie ahead unless someone can thwart the dastardly schemes of the Hourglass Coven.

The Wild Beyond the Witchlight takes adventurers from the Witchlight Carnival to Prismeer, a Feywild domain of delight, and is designed for characters of levels 1–8. This book comes with a poster map that shows the carnival on one side and Prismeer on the other.

Explore the Plane of Faerie in the first official D&D adventure set primarily in the Feywild.
The adventure begins on a campaign world of the DM's choice. The Witchlight Carnival, which serves as the means by which the characters enter the Feywild, can be dropped easily into any campaign setting.
Adds two new character backgrounds: the Feylost (for characters who grew up in the Feywild) and the Witchlight Hand (for characters who work at the Witchlight Carnival).
Introduces two races—play as a fairy or as a harengon, a race of humanoid rabbits.
All encounters in the adventure include a non-combat option, allowing players to think and roleplay their way through the adventure if they wish.
Classic 1980s Dungeons & Dragons characters return, including Warduke, Strongheart, and Kelek.
Here's one for Fizban's Treasury of Dragons:
Meet Fizban the Fabulous: doddering archmage, unlikely hero of the War of the Lance, divine avatar of a dragon-god—and your guide to the mysteries of dragonkind in the worlds of Dungeons & Dragons.

What is the difference between a red dragon and a gold dragon? What is dragonsight? How does the magic that suffuses dragons impact the world around them? Here is your comprehensive guide to dragons, filled with the tips and tools Dungeon Masters and players need for their encounters with these dangerous magical creatures.

Dragonslayers and dragon scholars alike will appreciate the new dragon-themed options for players eager to harness the power of dragon magic and create unique and memorable draconic characters. Dungeon Masters will discover a rich hoard of new tools and information for designing dragon-themed encounters, adventures, and campaigns. Discover a host of new dragons and other creatures. Learn about the lairs and hoards of each type of dragon, and how hoards focus the magic that suffuses dragons and connects them to the myriad worlds of the Material Plane. Discover everything there is to know about the most iconic monsters of D&D with help from Fizban, your expert advisor on dragonkind!

Introduces gem dragons to fifth edition!
Reveals the story of the First World and the role Bahamut and Tiamat played in its creation and destruction.
Adds new player character options, including unique draconic ancestries for dragonborn, dragon-themed subclasses for monks and rangers, and new feat and spell options.
Offers everything a Dungeon Master needs to craft adventures inspired by dragons across the worlds of D&D, with new dragon lair maps and details on 20 different kinds of dragons.
Presents a complete dragon bestiary and introduces a variety of new dragons and dragon-related creatures, including aspects of the dragon gods, dragon minions, and more.
And one for Strixhaven: A Curriculum of Chaos:
The greatest minds in the multiverse meet at Strixhaven University. Professors convey fantastic secrets to eager students, and life on campus is frenetic. But danger lurks even here. Campus hijinks mix with mishaps and sinister plots, and it's up to you to save the day.

Strixhaven: A Curriculum of Chaos introduces the fantastical setting of Strixhaven University, drawn from the multiverse of Magic: The Gathering, and provides rules for creating characters who are students in one of its five colleges. Characters can explore the setting over the course of four adventures, which can be played together or on their own. Each adventure describes an academic year filled with scholarly pursuits, campus shenanigans, exciting friendships, hidden dangers, and perhaps even romance.

This book includes a poster map that shows Strixhaven's campuses on one side and location maps on the other.

Through the book's multiyear campaign, players begin as first-year students who study, socialize, and adventure their way to graduation.
Experience D&D in new ways through the academic challenges, extracurricular activities and jobs, and relationships explored on campus.
Includes four adventures that can be played as stand-alones or woven together to create one campaign taking players from level 1 to level 10.
Players can create characters using a new race presented in the book, an owlin, one of the owlfolk who study at the university.
Adds new player character options including feats and backgrounds.
Includes new spells and magic items that help your character feel connected to the college they choose to join.
Encounter over forty magical, mysterious creatures and NPCs in the bestiary.
Strixhaven can easily be dropped into any D&D world or campaign with the provided rules for adventuring as a student of magic.