Hits: 1438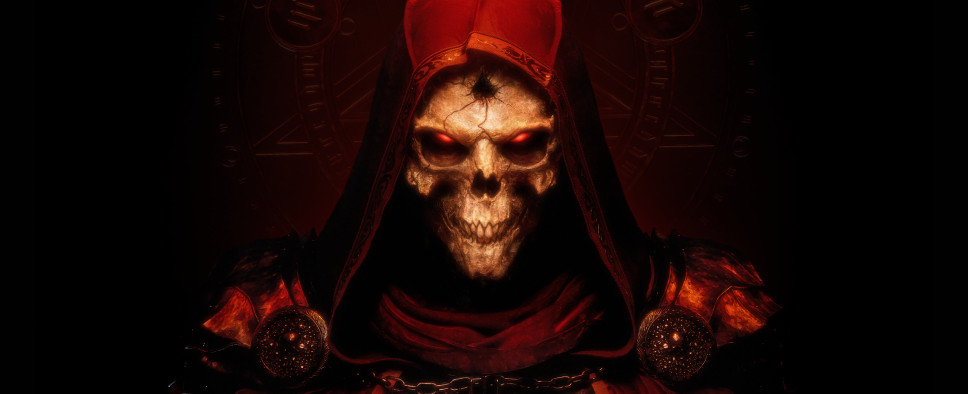 With Diablo II: Resurrected scheduled to go live in September, we can now check out this article on Blizzard Entertainment's official website that highlights a number of recent changes and adjustments based on some technical alpha feedback. It also lets us know that those of you with a Resurrected preorder will be able to participate in an early access beta this August.
Here's a couple of snippets:
ART & VISUALS

Our team of artists has remastered this old-school ARPG with the graphical fidelity of the current generation. They've taken great care to advance the visuals of monsters, heroes, items, and spells while preserving the familiar aesthetic of the original. We hope Diablo II: Resurrected reignites treasured memories of gaming's past for veteran players. For new players, we hope it captures the same wonder and awe felt by fans two decades ago.

VFX UPDATES

Lightning

The Sorceress may use Lightning, a powerful skill which shoots a bolt of electricity from the Sorceress' fingertips. Based on community feedback, the Lightning VFX has been enhanced with a whiter and thicker visualization that is more reminiscent to the original VFX.

Blizzard

The Sorceress may summon an ice storm to rain cold death onto her enemies. Like Lightning, the VFX for this spell has also been adjusted to better capture the destructive force of the original.

Holy Freeze

Using this aura, the Paladin can constantly slow and freeze enemies in near proximity. The VFX for this AoE aura has been updated to better represent the distinct wispiness and colors from the original game.

Monster Targets

The VFX for when monsters are damaged or immobilized by spells (i.e., cold spells), poisons, or other status effects underwent a color revision based on community feedback.

[...]

WHAT'S NEXT?

This August, players will be able to experience these latest changes firsthand! For a limited time, the gates of Hell will reopen, allowing players who preordered Diablo II: Resurrected to step into Sanctuary in the early access beta. Soon after, all players (on PC, Xbox, and PlayStation) will also have the chance to confront the demons of the Burning Hells in the open beta. Rally your friends; together, you'll be able to play between five different classes (Amazon, Barbarian, Paladin, Sorceress, and Druid), with access to many unique skills, and cooperatively form a party with up to 8 players.

When we started working on Diablo II: Resurrected, we were humbled by such an incredible opportunity to plunge into the past and rebuild our nostalgia . . . but we also recognized that the original game is a classic for a reason, so we'd have to be prudent. So many people, us included, love this game and want to see it reimagined authentically. We want to do right by this game and its players. Since our announcement at BlizzConline, it's been an incredible journey of development. Our collaboration with the community has given us the confidence and motivation to craft a title worthy of your expectations.

As we move forward, we implore you to continue sharing your feedback and accounts of your experience. These learnings will help us mold the Diablo II remaster we've dreamed of. We can't wait to share more about this labor of love. So, stay dialed in on the Diablo channels for more updates to come on this front, especially as the open beta approaches! And please share your impressions on the official Diablo II forums or r/Diablo subreddit.

If you want to learn more about Diablo II: Resurrected, check out our website here, or for real-time updates, follow our official Twitter @Diablo!

Thank you, Players!