Hits: 369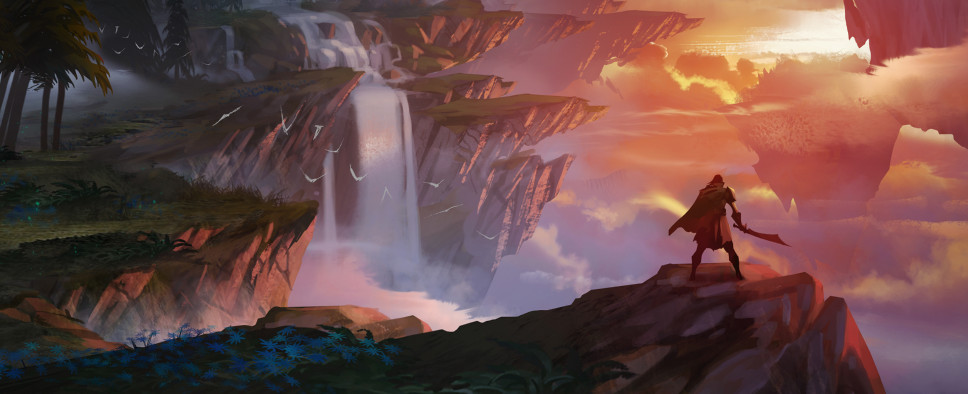 Infinite Radiance is the latest content update for Phoenix Labs' monster-hunting action-RPG Dauntless. It introduces a shiny new Behemoth, kicks off a new season of the Hunt Pass and then throws in some extra perks, abilities, quests, and rewards for good measure.
Here's a new trailer:
And a quick overview of the new stuff:
NEW BEHEMOTH

The Chronovore has arrived in the Shattered Isles across an infinite weave of dimensions. It's up to you to destroy it whenever it rears its head in our own timeline. Progress through the free Chronoslayer Event Pass to unlock the Chronovore's Ultra Armour set. This Event Pass unlocks upon completing the "Impossible Isle" quest line and will never expire.

NEW ISLAND IN THE HUNTING GROUNDS

A new destination has been added to the Hunting Grounds. Travel to the Paradox Breaks and face the Chronovore. Summon the beast at the temple ruins using Chrono-Stones collected from Elder and Primal Behemoths.

NEW HUNT PASS

Unlock a brand new legendary armour set with two variant chest and helmet skins through the Echoes of the Future Hunt Pass. Whether you prefer the wicked or divine, the choice is yours.

NEW TECHNIQUE PERK

The Pulse perk turns every tenth hit into a critical strike. Level up this perk to increase the frequency of critical strikes. At max level, every fifth hit is a critical strike!

NEW LEGENDARY ABILITY

Craft the new Chronovore legendary weapons and control time itself. Activate this ability to rewind your Slayer's position by three seconds. Any adverse side effects of time travel have yet to be discovered …

REWARD CACHE

The Reward cache has been bolstered with new content in 1.6.3, including a brand new set of weapon skins and the new Infinity Guard armour set.

LIMITED TIME ANNIVERSARY QUESTS

To celebrate our two year console anniversary, we've added a limited time quest line that unlocks unique Phoenix Labs themed cosmetics. This quest line will run from May 20 to 24 and requires Node IV on the Slayer's Path to be unlocked.