Hits: 254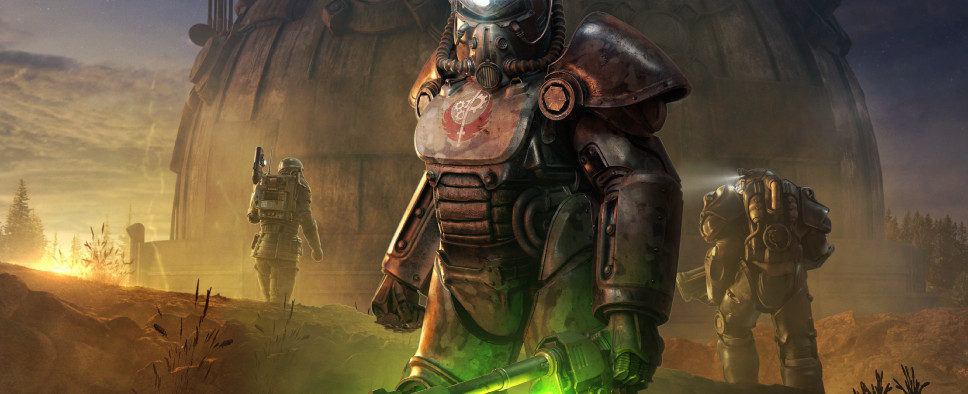 Bethesda's multiplayer survival RPG Fallout 76 will be getting a new content update sometime around July. Entitled Steel Reign, this update is set to introduce a new questline, the Legendary Crafting system, some system reworks and in-game events. And thanks to the game's Public Test Server, you'll be able to sample the new features ahead of the update's launch.
Here's more on that, along with some information on an upcoming minor update:
Welcome back to Inside the Vault! Read on to learn more about our current timing to reopen the Public Test Server for Steel Reign Update playtesting, information about a smaller update that we're planning to release this month, and the details for Double S.C.O.R.E. this weekend.

THE PUBLIC TEST SERVER REOPENS SOON

In a previous article, we shared an overview of what's headed your way in our next iteration of the Public Test Server (PTS), and we're aiming to begin playtesting as soon as May 14. If anything comes up that will prevent us from starting that day, then we will instead reopen the PTS early next week. This PTS will include the entire Steel Reign questline, during which you'll experience the conclusion of the Brotherhood of Steel story that began with Steel Dawn. Additionally, the Legendary Crafting system, legendary attribute rebalancing work, the Meat Week Seasonal Event, and more will be available for you to try out. We're also planning to add pre-made characters to players' accounts in the PTS so that they can immediately tackle the Steel Reign questline and take new rewards for a test drive.

From the new questline, to new features, and everything in between, we're looking for your feedback. We hope that those of you on PC who own Fallout 76 through Bethesda.net will join us in the PTS as soon as it is available. Keep an eye on the official Fallout 76 forums, and follow @Fallout on Twitter, to catch the precise moment that you can head into the Public Test Server.

INCOMING GAME UPDATE THIS MONTH

If you've been keeping an eye on our most recent Community Calendar, then you've probably been eyeing the Steel Reign Update, which we currently have slated for release in July. However, we're also planning to roll out another patch near the end of this month, on May 25. This will be a smaller update than some of our previous releases, and it will include some prep work for Steel Reign, apply fixes for several community-reported bugs, and bring some new items to the Atomic Shop. As always, we'll post reminders in-game and on social media the day before our planned maintenance, and we'll share update notes on Fallout.com as soon as downtime begins.

GET DOUBLE S.C.O.R.E. THIS WEEKEND

The showdown between Commissioner Chaos and Armor Ace is heating up, and today we're kicking off a new Double S.C.O.R.E. weekend as the Power Patrol go toe-to-toe with the Yukon Five. For the next few days, each of your Daily Challenges will offer twice the usual S.C.O.R.E., so that you can give your Scoreboard position a boost and claim rank-up rewards more quickly. Check out the start and end times for Double S.C.O.R.E. below, and be sure to complete as many Daily Challenges as you can this weekend.

DOUBLE S.C.O.R.E. DETAILS

Event Start: 12:00 p.m. ET on Thursday, May 13
Event End: 12:00 p.m. ET on Monday, May 17

Don't forget to keep an eye on the Community Calendar on Fallout.com's Seasons page, so that you can participate in community activities like Around Appalachia and C.A.M.P. Creations, as well as all of our upcoming weekend events into July.