Hits: 947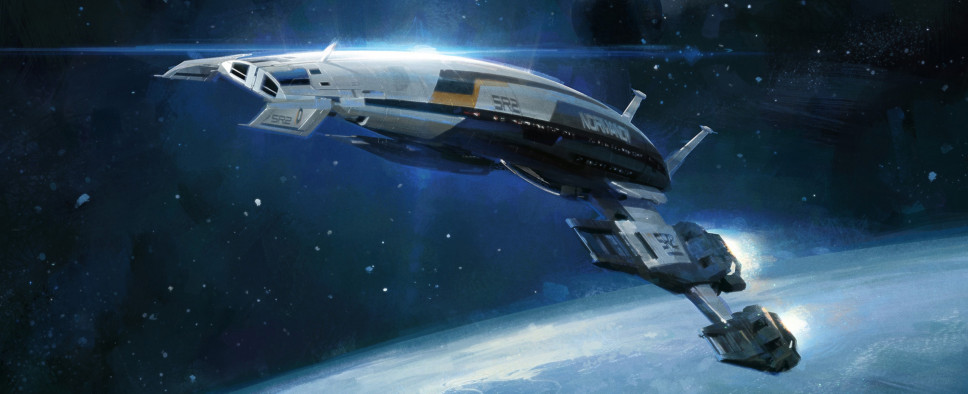 Scheduled to launch on May 14, 2021, Mass Effect: Legendary Edition will not only recalibrate Mass Effect's gameplay, it's also going to enhance the visuals of BioWare's epic sci-fi trilogy. In order to achieve a more modern look, the Legendary Edition will upscale Mass Effect's textures, add some new fancy bells and whistles, and even rearrange some of the levels.
Here's a quick video preview:
And an excerpt from the new blog post linked above:
Phase 3: Rebuilding Worlds

In Phase 3, we began looking at opportunities to make broader improvements to levels and features, rather than just updating the individual assets. By this point, we'd manually improved thousands of assets, but there was still a significant quality jump between the first two games.

To guide this effort, we compared the levels we shipped to their original concept art, design intentions, and artistic inspiration. We also took dozens of screenshots of our currently up-res'd levels and sent them over to Derek Watts (the Mass Effect trilogy's art director), who used them as a base for new concept art paint-overs. These "broad brush" adjustments were much faster to work on in professional photo editing software.

Here are some examples:

Feros has a few very visually distinct sections, including the colony and the highway that leads to the ExoGeni Corporation building, the aqueducts, and the Thorian lair. The former of these now features stronger smoke and fire effects, more buildings to fill out the skybox, and much more damage and debris to better showcase the attack by the geth. We also leaned into the visual atmosphere of the creepy, dark interiors with directional light shafts guiding players to uncover the mysteries of the Thorian (that sounds creepier than ever, thanks to its new audio mix).

Edmontonians are no strangers to brutalist architecture or the blistering cold, so we've always felt quite at home in Noveria. Lighting was reworked throughout the level, the storm outside was intensified, and we accentuated the differences between the hotel area and the Synthetic Insights lab to hopefully improve your ability to navigate the mission's early sections.

Eden Prime is the first location you land on in Mass Effect. It's described to you as a verdant paradise planet under attack by an unknown alien ship, but the sight that greeted players didn't always align with that image. Luckily, in the Mass Effect 3: From Ashes DLC (which is, of course, included in the Legendary Edition) we'd already revisited Eden Prime, so we could incorporate its overall atmosphere and specific buildings. We've moved the sun's placement so that the player's path forward is now illuminated by evening light while the burnt red sky looms behind, punctuated by falling ash and tracer fire. We also improved the planet's surface with additional fire and battle damage, more foliage, and destroyed structures littering the crater Sovereign leaves behind.