Hits: 894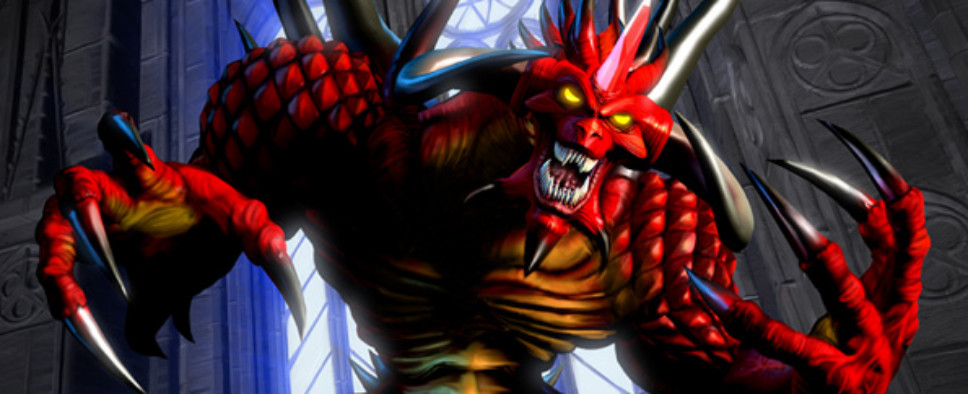 After spending some time with the technical alpha for Diablo II: Resurrected, quite a few outlets have put together their previews for this high-profile remaster. And even though the alpha only featured two acts, three classes and no multiplayer, it was apparently enough to leave a positive impression across the board. Check it out:
Diablo 2: Resurrected will be out before the end of the year, says Blizzard. It includes the expansion, Lord of Destruction, and all of the cinematics have been redone (those aren't in the alpha, so I can't show you what they look like, sadly). Blizzard is charging $40 for it, or $60 bundled with Diablo 3 and all of its expansions. It feels a little pricey for a graphical overhaul of a 21-year-old game, but it's certainly a big overhaul, and based on what I've played so far, it's in great shape. Hopefully the multiplayer works well. I don't think I'd pay $40 to run through Diablo 2 with new graphics solo, but if I can share a classic with a friend I might be convinced.
So, yes, Diablo II was great, and it's still great. But we've seen Blizzard ruin a classic before with Warcraft III: Reforged. Thankfully, the effort appears much more polished this time. Resurrected looks updated while retaining the spirit of the original. It's still a dark, dreary world. It's just less pixelated and jagged. And if you like your jagged pixels, which I know I do, you can still switch to the old graphics by pushing a single button. I spent a lot of time going back and forth between the two, having fun comparing the old characters with their updated looks.
I don't know if I'm down to struggle through Act IV or Baal runs on Hell difficulty in the year 2021--I got a lot of games in my backlog as is. But if that's something you want to relive, or even play through for the first time, Diablo 2 Resurrected is showing all the signs that it's going to preserve that unique RPG that many of us remember fondly. So far, it's exactly as advertised, and I'm excited to see how the multiplayer experience will hold up in this remaster.
There's no getting around certain dated aspects of Diablo II. It doesn't lead you directly to objectives with systems like exclamation points on maps. Its inventory interface is terribly cramped, so accumulating and selling loot requires a lot of back-and-forth to town. And mouse-aiming some attacks and abilities can feel clunky compared to modern followers to Diablo's top-down adventuring throne. Many of those are a matter of taste, and Vicarious Visions seems content to stick to the older rules and limits—so if you want an adventuring game to baby you, maybe give Diablo III a look, instead.
So what has changed? There's 7.1 remastered audio, a shared item stash for your characters, cross progression with the eventual console releases, a new modding system, the benefits of modern Battle.net integration and some features not quite ready for this alpha release – including all-new cutscenes and accessibility features including a colorblind option.

But the biggie, as you might have expected, is a completely overhauled 4K facelift for the game's graphics. With the push of the 'G' button, you'll swap from the low-res pixel graphics of the original release, to a brand new 3D rendering of Diablo 2, complete with dynamic lighting effects and detailed character models.
That's just part of what makes good remasters good: they don't try to please both camps. Purists will bristle at even the slightest alterations, and returning fans open to change will want to see demonstrable adjustments. Thus far, Diablo 2: Resurrected is looking to be one of those good remasters, and Vicarious Visions know exactly which of those two hellfiends they plan to please. I believe newcomers will still find plenty to love about Diablo 2: Resurrected, but this one is clearly for the devout. It's a good thing then that I'm among their order.