Hits: 596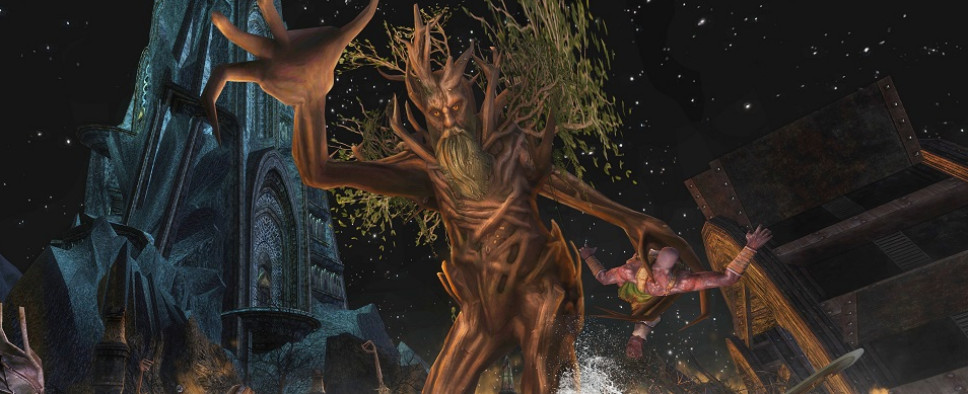 Standing Stone Games brings us a new content update for The Lord of the Rings Online featuring two new instanced dungeons and a questline revolving around lumberjacks, as well as the usual balance changes, fixes, and improvements. This Wildwood update also kicks off the annual Spring Festival event.
Check out the official update trailer:
The link above has the complete patch notes, and here's a few paragraphs on the big new items:
Of Special Note:

The Wildwood of Bree

Beyond the Bree-fields lies the lightly travelled wilderness of the Wildwood. This heavily forested area has drawn the attention of two groups of Free Peoples who vie for its resources. The League of the Axe, a group of game hunters and miners down on their fortunes, seek to tap the land's resources and ferry their bounty down the Brandywine from Trader's Wharf to markets abroad. Meanwhile, a group of villagers in Trestlebridge have formed the Woodcutter's Brotherhood, with the goal of taking advantage of the Wildwood to benefit the folk of Bree-land and rebuild Trestlebridge to its former glory. Both factions must decide the fate of the Wildwood as they work against unsavory Brigands and the Tarkrîp Orcs. The update also includes two new 3-player scaling instances set in Eriador, "Woe of the Willow" & "Agoroth, the Narrowdelve". Free to VIPs and now available in the LOTRO Store!

Visit Enid Nettlesting at the Trader's Whardf in Evendim or Aran Greenwith at the Trestlebridge Gate in North Downs to start the Wildwood quest line. The quests have a challenge level of 45. An introductory questline for the new instances is available from Aragorn in Rivendell after completing "Book 13, Chapter 10: A Trimphant Return" and from Hob Hayward at the Buckland Gate. These quests are not required to enter the instances.

The deeds, 'Agoroth, the Narrowdelve -- Tier 3 -- Leading the Charge' and 'Woe of the Willow -- Tier 3 -- Leading the Charge' will be available for completion through May 2, 2021, turning off at 3am server time on May 3rd. Tiers 4 and 5 of Agoroth, the Narrowdelve and Woe of the Willow will be available starting on April 1, 2021.

Spring Festival

A new Boss from the Vaults arrives with this year's Spring Festival! Naruhel the Red-maid will become available on March 18th starting at 10:00 AM Eastern (-4 GMT) along with a new Festivity Instance called Bee's Big Business! This year's Spring Festival features new rewards as well, and runs through April 6th.