Hits: 479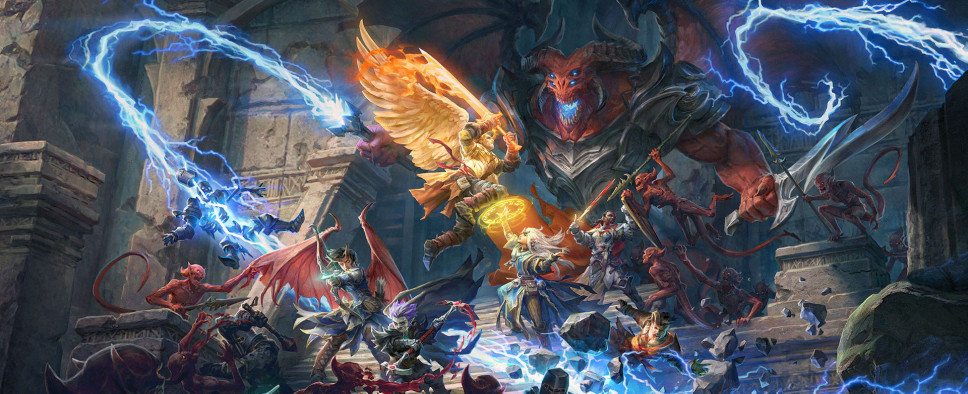 Thanks to one if its Kickstarter stretch goals, Owlcat Games' upcoming CRPG Pathfinder: Wrath of the Righteous will feature a number of live orchestral tracks. And if you'd like to know how those tracks were recorded, you should check out this recent developer diary:
And here's the game's Main Theme:
Some additional information:
We have a thrilling update today, fellow Pathfinders! We've been keeping this content sealed far too long, and we cannot wait to share it with you. Thanks to your support during the Kickstarter campaign, we were able to record a number of tracks for Pathfinder: Wrath of the Righteous OST live with Baltic Symphony Orchestra. And it sounds amazing! Hold on, as we've prepared two videos for you today: a developer diary of the recording process (turn on the English subtitles!) and a music video of the Main Theme of the game (composed by Dmitry V. Silantyev).

By the way, an important reminder for everybody, who loves music just as we do! There is the last chance to order a copy of a vinyl record of Pathfinder: Wrath of the Righteous OST. If you are interested, you may want to hurry up and get to the preorder portal https://wrath.owlcatgames.com/preorder, as we are going to stop accepting physical orders by the 28th of February!