Hits: 622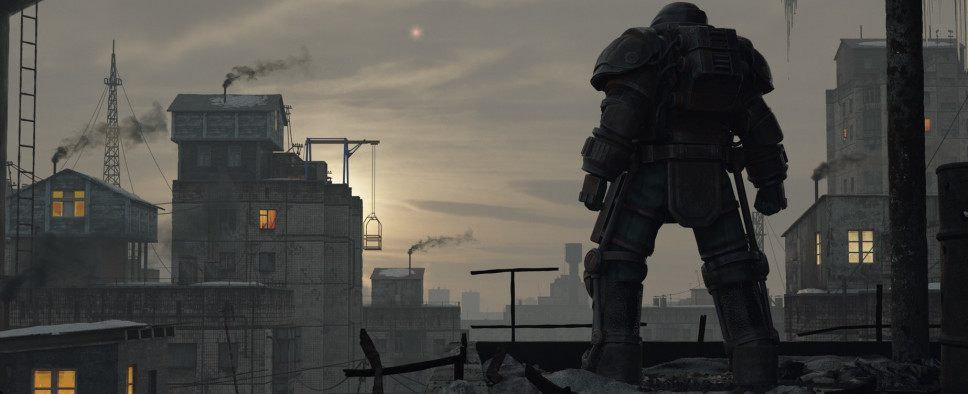 A new early access update is now available for ATOM RPG's standalone Trudograd expansion. The update introduces a good number of new characters and quests, reworks the game's random encounters, and fixes plenty of miscellaneous bugs and issues. Here's a quick overview of the new stuff along with the actual patch notes:
Greetings friends!

Today we're launching another update for ATOM RPG: Trudograd Early Access.

While not continuing the main plot, Update 0.8 has brought new side missions and several dozens of new characters to meet and work for, as well as many fixes to most mechanics.

You will be able to finish the previously unfinished side-quests, visit a pre-war military training installation, upgrade your special armor with some top-secret tech, or rest a while near the newly revamped Peremech Kiosk!

We really hope that this new update will be to your liking, and as always we hope to hear back from you. Our Steam forums and social media pages are always open for your ideas, suggestions and critiques.

In case you stumble upon some bug, you can always write to us via support[at]atomrpg.com providing the error description and your Player.log file. We'll conjure up a fix in no time.

Thank you for being with us, and let there be ATOM!

Changelog:

Added two modification options for the special armor via Armen in the Factory;
Added Francis Liao's assignment;
Added new characters and quests for already existing locations, such as Docks, Police station, Grey Corner and Mikhalych's Tavern;
Added new random encounters;
Added a location outside of city walls;
Reworked previous random encounter mechanics;
Merchants now have more money and add to their stock more often;
Tea and coffee effects prolonged;
Mod replacement no longer makes weapons disappear;
Dash move trajectory fixed;
Fixed issue that caused freezing during fights on the market;
Fixed issue with burst firing at certain enemies causing game to freeze;
Fixed issue which led to save corruption when using modifications on the special armor;
Fixed issue with special armor transfer working incorrectly during text quests;
Fixed all bugs in Mutant Underground Lair;
Fixed an issue during the Labor Strike quest;
Items floating in thin air fixed;
A large assortment of minor and rare bugs fixed.