Hits: 476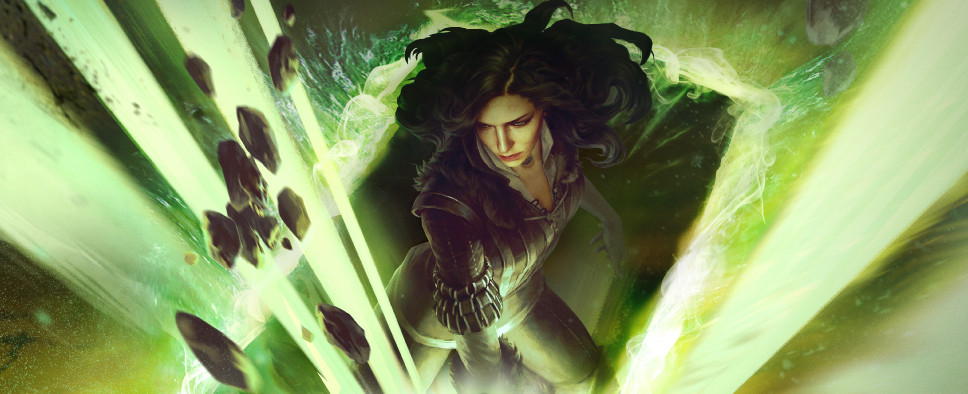 CD Projekt has kicked off a new seasonal "Journey" for their digital CCG GWENT: The Witcher Card Game. This particular one revolves around Yennefer of Vengerberg and gives us a chance to learn more about the sorceress' past and earn a bunch of in-game rewards in the process.
Check out this trailer:
And some additional information:
PROGRESS

Every victory matters. Each victory across GWENT's standard, seasonal, and Draft game modes will earn you Journey progress.
Daily boost. Come back on a daily basis to receive a "Well Rested" bonus that will speed up your progression.
No boundaries. Continue your Journey progression beyond level 100 and receive extra rewards along the way!

UNLOCK

Free rewards for everyone. Collect brand new avatars and Reward Points simply by playing — it's free for all!
Get Yennefer's legendary neutral leader skin. Unlock it immediately after purchasing the Premium Pass.
Collect over 50 unique ornaments. Even more exclusive rewards are up for grabs with the Premium Pass!

CUSTOMIZE

Customize your Yennefer. Level up in Journey to unlock more customization options for Yennefer's legendary leader skin: outfits, auras, and accessories.
Upgrade your collection. Expand your ornaments collection with brand-new coin skins, animated avatars, borders, and new cardbacks available as part of Journey's fourth season.
Choose your style. Unlock and experiment with different fashion styles and accessories for Yennefer: Battle Mage, Ball Gown, or the well-known The Witcher 3: Wild Hunt outfit.

STORY

Captivating story. Discover secrets of Yennefer's past visualized in the form of exclusive drawings.
New quests every week. Come back each week to unlock a set of quests which, upon completion, will boost your Journey progression.