Hits: 1105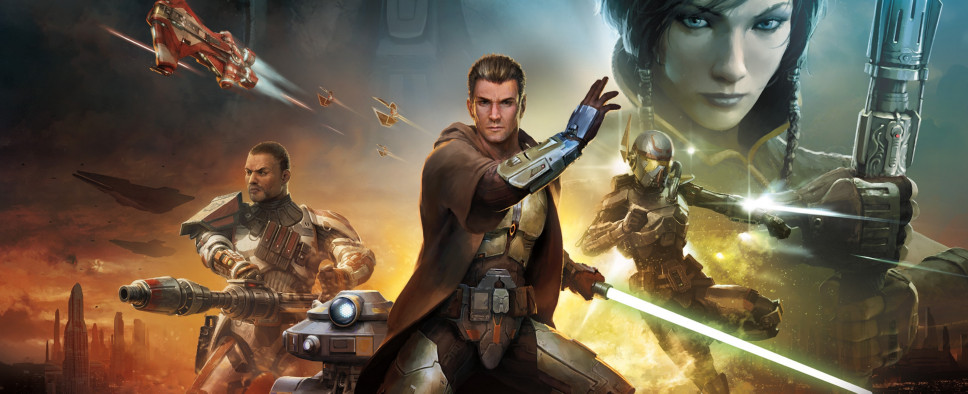 If you're looking to play something massively multiplayer in these times when there's not a lot of going out happening as is, you should direct your attention to this PC Gamer article that lists a number of live and upcoming standout MMOs. Here's something to get you started:
MMORPGs are some of the biggest and most ambitious games on PC. Across hundreds of games, MMOs rake in 10 billion dollars a year and reach an audience much higher than that. Take World of Warcraft, for example, where players have collectively logged more time in Azeroth than our species has been on this planet—over 6 million years. But at the heart of all these big numbers is a simple ideal: That anyone from anywhere can become anything within the confines of these virtual worlds (and grind out some epic loot in the process).

MMOs have come a long way from the text-based multi-user dungeons they evolved from. To celebrate that awesome lineage—and help you decide which one is actually worth your time—we've rounded up the best MMOs that you can play right now. Whether you want to kick ass as some sort of human-cat hybrid or conquer the galaxy as a ruthless dictator, the MMOs on this list represent the best the genre has to offer. To make things easy, we've also broken this list down into categories that really get at the heart of what makes each of these games exemplary.

[...]

THE BEST MMO IN 2021

Final Fantasy 14

Though we heartily recommend every entry in this list, if we had to choose just one MMO to recommend in 2021, it would be Final Fantasy 14. Few MMOs check every box, but FF14 comes close with its gorgeous graphics, captivating story, robust features, excellent dungeons, and consistently great updates. And there's never been a better time to jump in, either.

In 2019, FF14 launched its third expansion, Shadowbringers, and it is easily the best out of the bunch. At its core is a heartfelt story of a world teetering on the brink of complete annihilation from the forces of light—a clever inversion of the typical good versus evil paradigm. Even if you don't want to play FF14 as a live service game, the story of Shadowbringers is so good it's worth buying just to experience it, and it also has one of the best villains since Kefka or Sephiroth.

Since Shadowbringers' release, there have been several major updates that have expanded the story and added all new systems, like fishing raids, city restoration projects, and new raids and trials. Eorzea, the world in which FF14 is set, is now enormous and you could spend years exploring all the different activities found in it.

That isn't to say Final Fantasy 14 is the perfect MMO, however. Depending on what you're looking for in an online game, FF14's endgame can be a little repetitive (especially if you aren't interested in crafting or housing). But it's gorgeous world, emotional storytelling, and wide variety of activities set it far ahead of other MMOs in 2021.