Hits: 732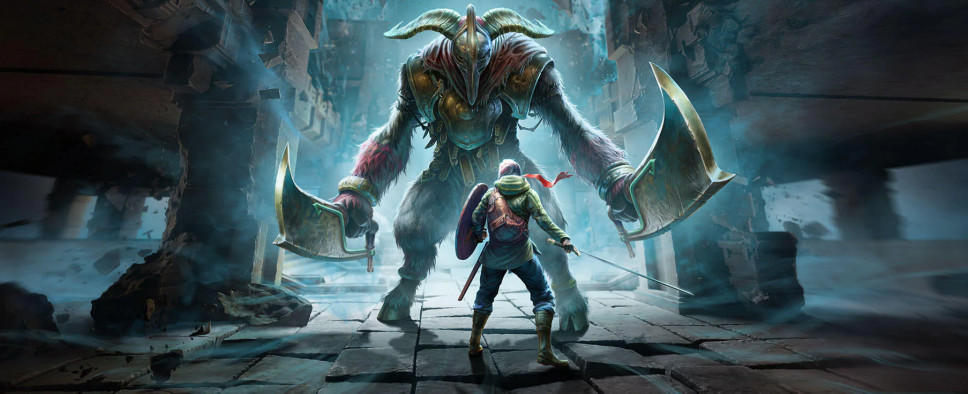 Back in 2016, Gunfire Games released Chronos - a VR RPG featuring a unique aging system where every time your character died, they aged one year. This resulted in you gradually adopting a slower, more magic-focused playstyle as your character became wiser but more frail. Then, last year, Gunfire released Remnant: From the Ashes, a Dark Souls-inspired action-RPG with some third-person shooting thrown in the mix.
And now, we get Chronos: Before the Ashes, a remake of Chronos that no longer requires a VR headset and is positioned as a prequel to Remnant. You can purchase the game on Steam or grab it for your PlayStation 4, Xbox One, or Nintendo Switch for $29.99, explore its treacherous labyrinth, grow older, and learn how it connects to the post-apocalyptic world of Remnant.
Here's the official release trailer:
And a quick video that goes over the game's premise and basic mechanics:
Check out the game's description:
Chronos: Before the Ashes is an atmospheric RPG that chronicles a hero's lifelong quest to save their homeland from a great evil. Grow wiser, stronger and more powerful as you explore the depths of the mysterious labyrinth. But beware, the labyrinth takes a heavy toll – each time your hero dies, they lose a year of their life!

FEATURES

Adventure RPG – Refreshing combination of Adventure Game elements and RPG mechanics.
Deep Combat – A variety of weapons, abilities, and powers are available to the player in the pursuit of their quest.
Unique Aging Mechanic – Every time the player dies they age one year. Players must adapt to their advancing age as they progress throughout the game. You will begin your adventure young, nimble, and quick, and end your time in the game wise and more attuned to magic.