Hits: 319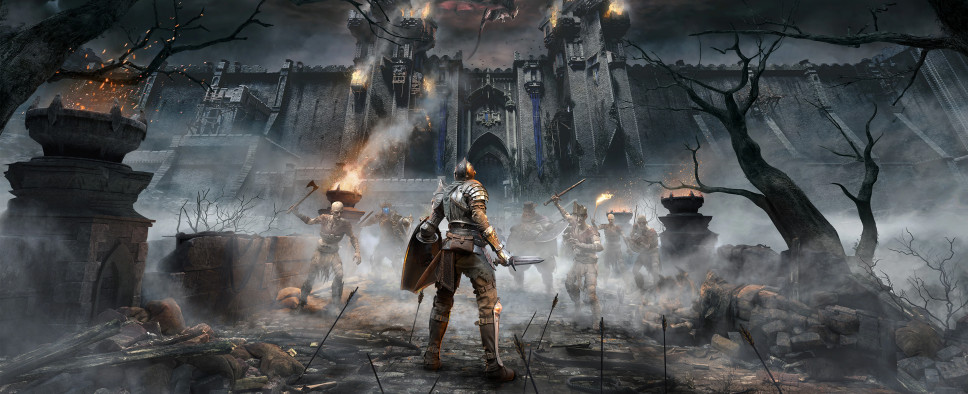 Bluepoint Games launched their highly-anticipated remake of Demon's Souls alongside the PlayStation 5 last week, allowing everyone who owns Sony's latest console to revisit the original "Souls" game. And by the looks of it, the new tech elevates that experience to a new level, which all the reviews seem to reflect. Have a look:
Eurogamer Recommended:
How do you make peace between a game whose legend was forged through its downbeat double-A mysteries, through its obliqueness - and bleakness - and this, a thumping great triple-A powerhouse of a thing? I'm not sure you can, not that it should impact your enjoyment of it at all. This is a full-blooded roar of a remake, and if some of that original enigma's been lost it's been replaced with a spectacle befitting of a big ticket console launch. Demon's Souls was the ultimate cult game, a thing of strange beauty and outrageous challenge. With this remake, in all its splendour and explosiveness, it's proven to be just as adept as an amped-up, jaw-dropping blockbuster.
IGN 9/10:
Bluepoint's team had the unenviable task of remaking an 11-year-old game with a cult following and making it look – and play – the part of being the very first game developed from the ground up for this current generation of consoles. And that's exactly what they did. Demon's Souls is breathtakingly gorgeous and plays significantly better than it did on the PS3, not only thanks to the graphical power of the PlayStation 5, but because of smart quality-of-life changes and light touches that modernize some frustrating aspects of the original, without ever sacrificing the relentless challenge, puzzle-infused boss battles, and style that made it such a landmark game in the first place.
GameSpot 9/10:
Quirks aside, Bluepoint's remake is an unmitigated success. It is a technical tour de force and a true showpiece for the PS5 and the power of Sony's next-generation console. But, more importantly, it's also a creative marvel coming from a studio that is clearly showing the world it has its own voice. Bluepoint has taken From Software's original game and expressed it in a richer and fuller way, and in doing so given me something I thought was impossible: the opportunity to relive the experience of falling in love with Souls games for the first time.
Destructoid 9.5/10:
Bluepoint Games and From Software are among the best in the business, and we're fortunate to have their strengths coalesce in such a stellar remake. This console generation is less than a week old, but something tells me we're still going to be raving about Demon's Souls when it comes to a close.
ScreenRant 4.5/5:
Demon's Souls PS5 returns to the difficult strategic combat of the original and maintains its resolve in forcing players to figure things out on their own. Graphically, the remake offers a stellar reimagining of the 2009 classic while delivering a bittersweet audio experience. As a launch title for the PlayStation 5, Demon's Souls has something to offer both Soulsborne veterans who want to see an old favorite shine and newcomers looking for a gritty, sometimes disheartening experience that demands perseverance.
TrustedReviews 5/5:
Demon's Souls is a masterpiece. Bluepoint Games has crafted a beautiful remake that embodies everything that made the original experience so special, maintaining all of its vital elements while building upon everything that matters. This can proudly join Breath of the Wild as one of the best launch games of all time.
GamingBolt 9/10:
Demon's Souls manages to do everything it needs to do, and this remake is a testament to just how good of a game the original was, that all it needed was a fresh coat of paint and still be nothing less than fantastic.