Hits: 480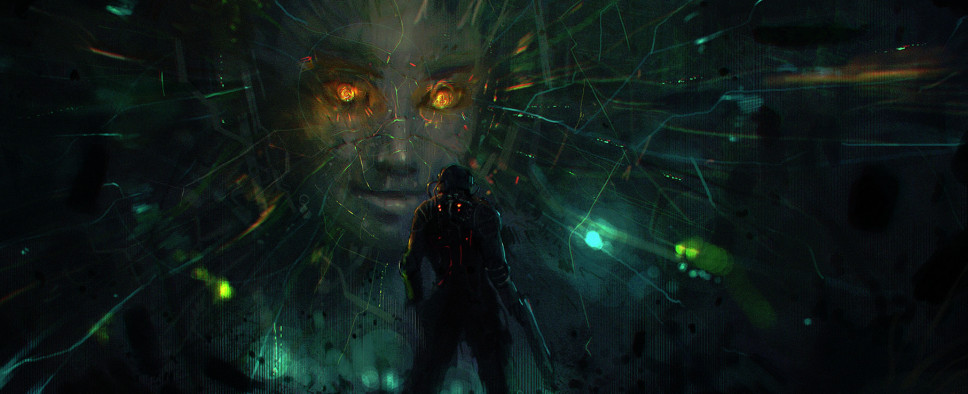 This month's Kickstarter update for Nightdive Studios' System Shock remaster shares a quick preview of the game's physical Collector's Edition, showcases some cyberspace enemies and environments, and takes a close look at the Storage level, its environments and level design. The link above has plenty of screenshots and video clips, so be sure to check those out.
And here's some CE info to get you started:
We've got some exciting updates on physical goods! It was always our intention to ship the physical editions and extras as close to the launch date as possible, so that meant we had to start production on these goods at least a year in advance. The Big Box Collector's Edition has just finished printing and our friends at Limited Run sent over a teaser video.

LR has said this is one of the most beautiful CE's they've created and I can't wait to get this in your hands. The art wraps completely around the box and as you can see there is a UV spot treatment on SHODAN's circuitry and on the System Shock logo which will be visible on the sides. The holofoil layer is gorgeous and the inside of the box is wrapped in matte black for that high-end premium feel. Overall, I'm thrilled with how it looks.

The goodies are going through the final design phases and the Employee Handbook is sitting at nearly 70 pages in length. We don't want to spoil too much, but here's a teaser page[...]

Everything should arrive at the same time with the exception of the artbook. With the artbook being created by a 3rd party and with the amount of art we want to include, a final version won't be available until well after launch.

Finally, we will have some news about opening up pre-orders to the general public early next year along with a very special announcement about a pre-order bonus that all Kickstarter backers at the Repair Bot tier and higher and all Backerkit backers who have pre-ordered the base game will receive for free. If you've been in the Discord channel you may have some clue as to what we're up to...