Hits: 423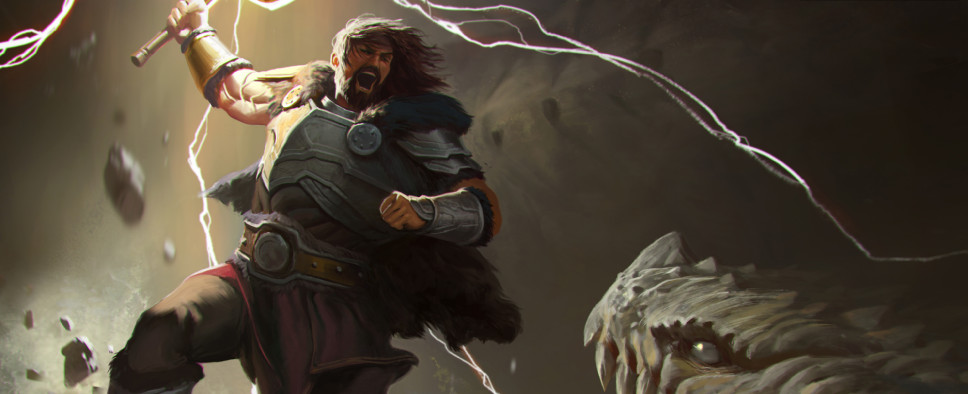 Following a fairly standard period of Epic exclusivity, Studio 369's Viking-themed action-RPG Rune II will be coming to Steam on November 13, 2020 as an extended Decapitation Edition. This new edition will offer plenty of new content, expanded and overhauled systems, and some significant performance improvements.
This announcement on the game's website also lets us know that we'll be able to complete the game's campaign in singleplayer, but should you decide to engage in some co-op, there will be cross-play between Steam and Epic. There's also a link to a roadmap there.
And here's the official trailer:
And a quick overview of the Decapitation Edition improvements:
Over the past year, we at Studio 369 have been diligently working to make the best version of RUNE II with the help of both streamers and our community. RUNE II has had so many feature changes in the last year that it deserved a whole new name! It's resulted in a far better gaming expirience that we are truly proud of.

Launching November 13th onto Steam, "RUNE II: Decapitation Edition" major improvements include, but aren't limited to:

Completely New Story and Narrative
250+ New Quests / Side-Quests
50+ New Voice Acted NPC's
Completely Overhauled Combat System
Added skill tree (and the 29 skills that go along with it)
6 New Dungeons to Explore With More Coming
Over 2000+ lines of Voiced Dialogue from Streamers and Known Voice Actors
SIGNIFICANTLY Increased Optimization and Frame Rate (+50% increase in frame rate)
Added 200% More Landmass.
Brand New Overhauled Tutorial
Redesigned Stamina System
Added Bloodlust System
Added Villages
Added Horde Mode Event
Removed Repeatable Ages and Ragnarok Timer
Added 3 New Unique Boss Fights
Re-Balanced Enemy Difficulty
Greatly Improved Enemy AI
Added a Dodge Roll (Based on Community Feedback)
Greatly Improved Animations
Added New Weapon Types
Improved Player Progression
Added Attribute Points
Improved One-Click Co-Op Experience (previously had to rent a server to play co-op)
Added New Revive System In Co-Op
Updated User Interface and User Experience
Overhauled Hunger System
Updated Visuals Across the Ages of Ragnarok
Added Destructible Buildings
Added New Bifrost Gate Attunement Respawn System
And much more!