Hits: 626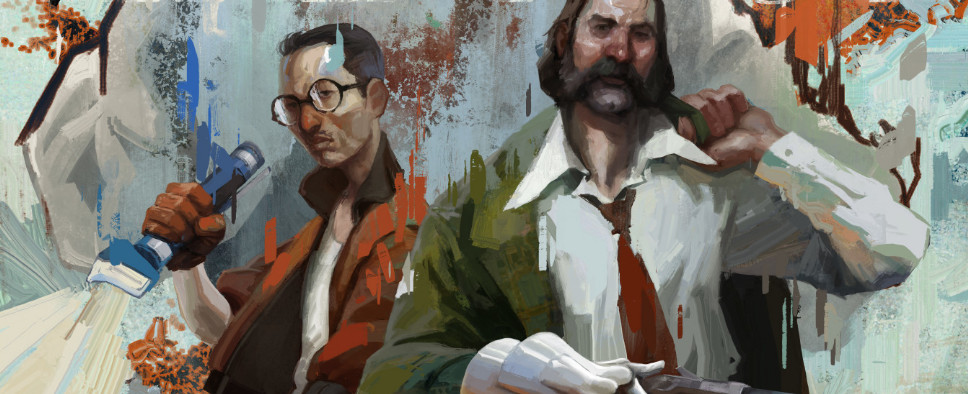 It's been a year since ZA/UM Studio released Disco Elysium, in the process reigniting the eternal debate of what is and isn't an RPG. And in order to celebrate the first anniversary of the game's launch, the developers bring us a new patch that lets us swap between two languages with a single press of a button. Not sure why you'd want to do this, but you can now.
You can also purchase the game at 30% off through October 26, 2020. Beyond that, the celebratory Steam announcement linked above also directs us to a great deal of fan art, shares some official concept art, and promises to share "more news" soon. Here's an excerpt:
We're wishing Disco Elysium a happy birthday as it's now one whole year old. And what a revolution it has been. Here are some numbers that help quantify the game's journey so far:

3 new languages (and more to come)
15+ patches
15+ award wins
40+ award nominations
5000+ Discord members
21,000+ Steam reviews

We're celebrating the occasion with the game's biggest discount ever. You can buy Disco Elysium at -30% off for a limited time! Tell all your friends who are yet to make a purchase (or gift it to them if you're feeling extra generous) so they can enjoy the experience too.

Discount Elysium isn't all we have for you today as we're also rolling out the new Language Switch feature. This lets you swap between two languages on the fly by simply pressing a button. You can choose which languages to flick between in the Options menu. We hope this lets you further enjoy the poetic richness of Disco Elysium's many tongues.

This is the latest update in a year of many for Disco Elysium -- and there's plenty more to come. We hope to continue improving the game as a way to thank you for all your support. Over the past year it has reached us in many wonderful ways so we'd like to share some of the highlights.

[...]

To see more incredible fan art follow the community-run Twitter account @WhirlingInRags and/or search for #DiscoElysium on Twitter and Instagram. We're also in the middle of 'Discotober', which encourages people to create fan art and fiction, so to join in or simply check it out use #Discotober. We also want to shout out @DiscoExcerpt for giving people Disco Elysium quotes to get through each day.

There are far too many folks to thank individually for supporting us and keeping the community alive, but please know we appreciate every single one of you. To our Discord Mods & Community, to all our fellow developers, friends, streamers, and content creators… to everyone who has helped us or sent us messages of love and support, we thank you!

Many of you have been asking, 'what's next?', and don't worry, we hear you! We'll have more news soon enough.