Hits: 496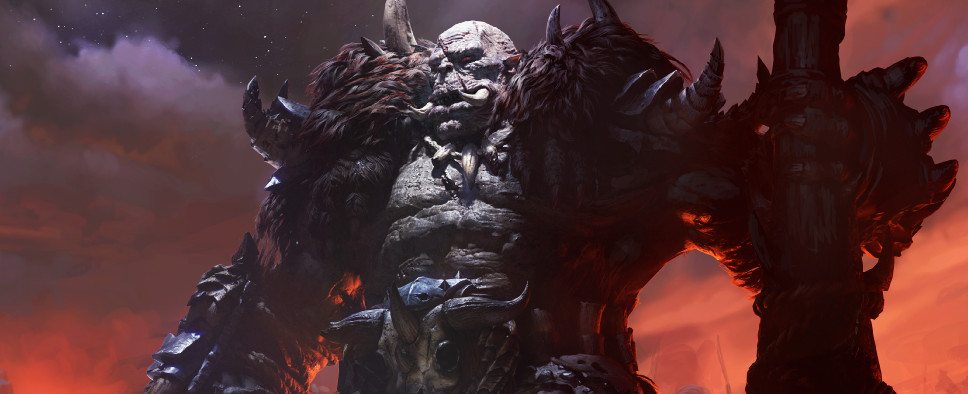 Earlier this year, Grimlore Games announced Fallen God, a standalone troll-focused expansion for their RTS/RPG hybrid SpellForce III. And now, we have this trailer letting us know that the expansion will be going live on November 3, 2020. Check it out:
And if you'd like to know what to expect from this expansion, this article outlines its key features that include a new campaign, ranked multiplayer, advanced modding tools, and more. There's also this quick "Troll Faction Mood" teaser:
Greetings, Commanders!

With our second expansion of SpellForce 3, we will introduce a new campaign, a new faction and many more changes and improvements. Here is a quick overview of what we have in store for you in Spellforce 3: Fallen God!

A New Faction

We are bringing back one of the most unique and interesting factions: the Trolls!

In the future, we will go into more detail about these creatures, their way of living - and fighting. But with their ironbeaks, their unusual way of training units and their different economic playstyle, it's clear they are a force to be reckoned with!

All-New Campaign

During the campaign you will learn all about the Trolls, their struggle to survive against all odds, and their dream of finding their place in the world.

20+ hours of new campaign content
New ability trees with all-new abilities, synergies and combos!
Salvaging and crafting of equipment for your tribe and heroes (look out for more about this in a coming blog post).
A character-shaping mechanic that will not only affect your companion's combat abilities, but have an impact on their decision-making and the story
The continent of "Urgath" to explore
An all-new soundtrack to complement the beauty and mystery of the new continent

SpellForce 3: Ranked Multiplayer

One of the biggest additions on the multiplayer side is the implementation of Ranked Multiplayer. It will be available to all SpellForce 3 players!

Compete with other players in a skill-based matchmaking system
Climb the ranks in 5 different divisions - per faction!
Practice your skills in an unranked mode
Become the very best: A live leaderboard will always show who is the best player of each faction

Modding Systems

We will improve the modding tools available to everyone and provide the opportunity to create awesome experiences in the world of Eo yourself!

Advanced modding tools with improved and simplified map configuration
Updated level editor with all available assets and quality-of-life improvements
Ability to utilize more advanced systems
Steam Workshop integration

Even more improvements

There will be loads more improvements such as gameplay changes to all factions, balance changes, and many simple quality-of-life changes throughout the game.

Beta Testing

Can't wait to try it out? Neither can we! We are currently planning a ranked multiplayer beta test for all existing owners of SpellForce 3 and SpellForce 3: Soul Harvest. Be sure to join the Discord and wishlist Spellforce 3: Fallen God on Steam for more information and updates!

Stay tuned for more updates from us, as we'll have plenty more to talk about soon!