Hits: 312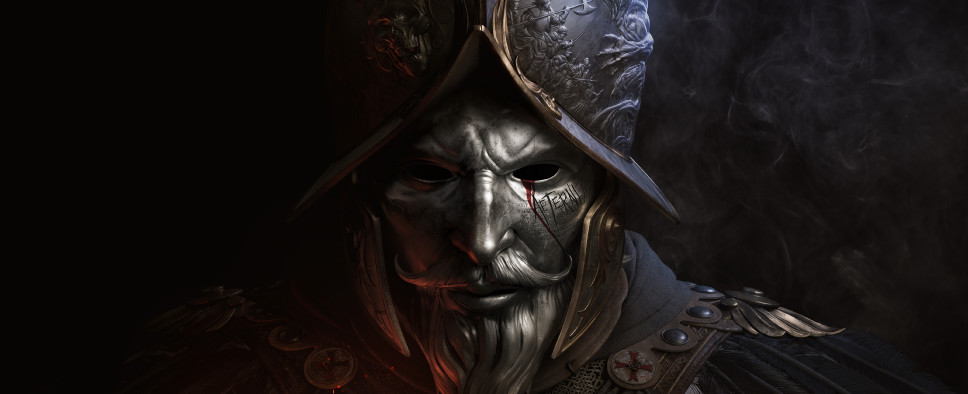 Following the recent Preview event for Amazon's upcoming MMORPG New World, the game's director Scot Lane had a chat with GamesIndustry.biz, focusing on how his game differentiates itself from all the other MMOs on the market, what the genre needs to regain its lost luster, how his team intends to handle a live service project, and more. Here are a few sample paragraphs:
Lane says that while he loves traditional MMOs, he does want to move away from some mechanics he enjoys but feels are outdated, like tab-targeting. But rather than focus on what he doesn't like about the genre as it is now, he's instead interested in what New World can do that's different, especially the aforementioned genre-blending.

This explains, at least in part, why the preview of New World shown to media two weeks ago was focused on the 50v50 PvP War mode. It allowed Amazon to show off the game's weapon-focused (rather than class-focused) skill system, active action combat simultaneously between 100 players, and melding of PvP and PvE elements.

"There's always the question, 'Who's gonna be the next World of Warcraft?'" he says. "I think that has resulted in a lot of games that try to borrow too heavily from the formula... You don't ever want to be the next someone else. The iPhone didn't want to be the next Blackberry. They wanted to be a really cool thing. And we would rather be our own new cool thing."

New World has undergone some significant changes since footage from the game was initially leaked back in 2018. According to Lane, it was far more PvP-focused until 18 months ago, when feedback convinced the team to pull in more PvE elements and have the systems feed off one another. Additionally, it used to have more of a survival and crafting focus, and while those elements are still present, New World has shifted to be a bit closer to the open-world MMO space.
Moreover, you may also be interested in this article on the game's website that already looks forward to November and the next phase of New World's testing. Have a look:
As Preview comes to an end, we are in awe of the support, encouragement, and excitement you have shown for New World. We went into Preview, eager and nervous to share our development progress and invite all of you, who have supported us on this journey, to experience Aeternum firsthand. We were humbled by the response that the Preview received!

We didn't expect so many content creators to get behind us and drive New World to the top on Twitch during the first few days of the Preview. We were also blown away by the levels of support shown on social media and all the awesome content we have seen across all channels. The high volume and quality of feedback we have received from dedicated and thoughtful players has inspired and motivated us to work even harder for you to make New World as good as it can be.

There are great things ahead for New World and our team...and for you! We will continue development, now armed with a vast amount of feedback, suggestions, and data. We plan to focus on adding more mid and end game content but also features that are just fun. In particular, we are working toward adding more in the areas of game modes, land mass, AI variety, additional weapon types, quest variety, and more. We are excited to share our vision for New World with you, and will continue pushing in this direction until we feel we have the right amount of content and polish for the great launch our players deserve.

Looking ahead, we will be launching our next phase of testing in November. This will be your chance to continue helping us test and develop New World. We will work very hard to keep everyone informed on our progress and improvements we make as we head towards launch. Stay tuned to NewWorld.com and @PlayNewWorld on social media for a detailed announcement on how to sign up to participate in future tests. Please continue to post you experiences and content from the Preview using #NewWorldPreview on our social channels and if you would like to partner with us, Creator Program applications will be ongoing so be sure to sign up here!

We had an absolute blast during the Preview and may have stayed up a little too late a few days this week watching all of the amazing Twitch streams. We've picked a few of our favorites to share with you below. Enjoy.

We sincerely want to thank everyone for your support. It will definitely make New World a much better game.

See you in Aeternum again soon,

The New World Team