Hits: 368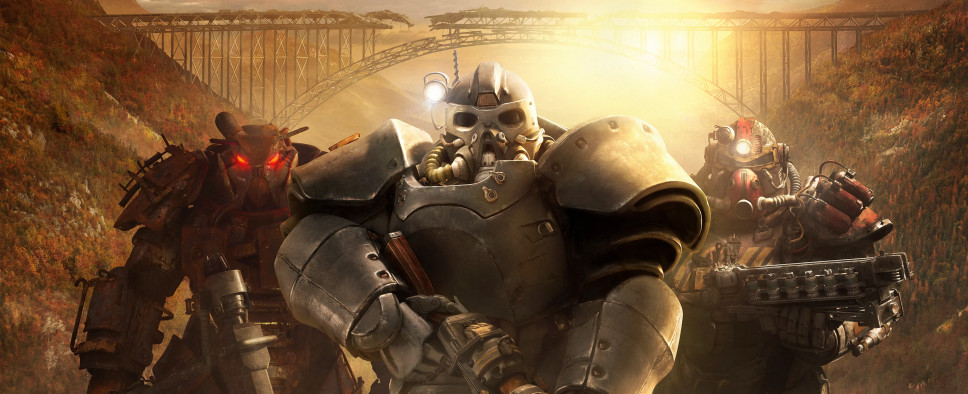 Bethesda's multiplayer survival RPG Fallout 76 will be getting it latest content update of September 15, 2020. This update will introduce such new features like One Wasteland, Daily Ops, and Legendary Perks, and will be accompanied by a new progression season. And as such, this article on the game's website takes a look at Season 2 and its rewards. An excerpt:
NEW SEASON, BOARD, & REWARDS!

With the end of the first Fallout 76 Season on the horizon, we wanted to take a few moments to share a preview of what's in store for you in Season 2, which is slated to begin when we release Update 22 on September 15. We've got an all-new S.C.O.R.E.board for you to check out, a few changes from Season 1 to cover, and a sneak peek at a few of the many exciting new rewards that are coming this Season.

INTRODUCING THE "ARMOR ACE" S.C.O.R.E.BOARD

When Season 2 arrives, it will bring the new "Armor Ace" S.C.O.R.E.board to Fallout 76. You'll join Armor Ace and the Power Patrol in their march of freedom against the dreaded Subjugator and his army of Red Viper minions. Help lead the charge against the oppressive Vipers and fight for Liberty as you rank up over the following 10-weeks. With each rank you achieve, you will unlock new rewards, like themed cosmetics, C.A.M.P. items, in-game currencies, Perk Card Packs, and more. Before we take a closer look at the new rewards, there are a few changes we're making for Season 2 that we'd like to share with you.

ADJUSTMENTS FOR SEASON 2

This Season, we're making a few adjustments that you may want to keep in mind before you join the fight to crush the Red Vipers. First, rank-ups will be purchasable immediately, so those who would like to rank up using Atoms can do so the same day that the Season begins. Next, we're adding a number of last Season's rewards, like Lunchboxes, the Ammo Converter, and Chicken Coop, among others, to Gold Bullion vendors. This will give players who missed these items during The Legendary Run another chance to snatch them up.

Additionally, we're implementing some new Dailies and Weeklies, like Daily Ops themed Challenges, to offer you even more day-to-day variety as you progress through the Season. We've also been reading feedback from players who don't have quite as much time to play each day as they would like. As a result, we're planning to add some more Weeklies to the Challenge lineup so that players have more flexibility to rank up on their own schedules. Finally, Double S.C.O.R.E. events are also going to make a comeback. There will be several Double S.C.O.R.E. events throughout the Season, and each will offer you the ability to rake in twice as much S.C.O.R.E. from your Daily Challenges for a short time.

A PLATOON OF NEW REWARDS

As with The Legendary Run, there will be 100 ranks for you to achieve during our second Season, each featuring a different reward for the taking. This time, we're adding a host of brand-new cosmetics, including Armor Ace Power Armors, Red Viper Armors, weapon skins, a Greenhouse Building set for those of you with a penchant for plants, and even some leisurely activities for your C.A.M.P. visitors to enjoy, like the Foosball Table and the Armor Ace Shooting Gallery. Here's a look at just a few of the items that will be up for grabs[...]

In addition, in-game currencies, like Atoms, Scrip, Gold Bullion, and Caps are all returning as rank-up rewards. Perk Card Packs will also come in handy for those of you who plan to equip and upgrade Legendary Perks after Update 22 arrives. We're even experimenting with some new rank-up rewards, like Vintage Nukashine and Nuclear Keycards.

Head to the Seasons page on Fallout.com to get more information about the upcoming Season, as well as an in-depth look at all of the rank-up rewards that are headed your way.