Hits: 726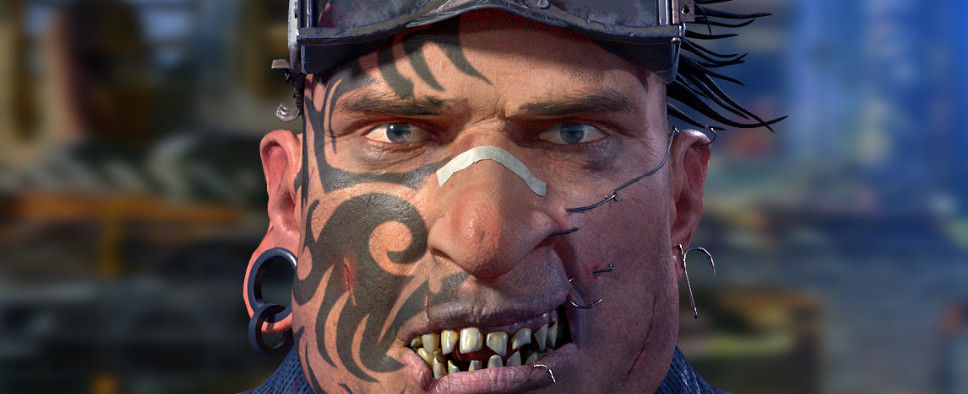 The Desert Rangers are back. Only this time around instead of Arizona's sand, they have to deal with Colorado's snow. But apart from that, the raiders, mutants and robots are still just as murderous. If you'd like to rein them all in while building yourself a new home base and sorting out some local family issues in the process, you should purchase inXile Entertainment's post-apocalyptic RPG Wasteland 3 from Steam or GOG, or for your PlayStation 4 or Xbox One.
Here's the launch trailer:
And here's IGN's video that recaps the story so far:
You may also be interested in this in-game contest where you'll be hunting the rare Golden Scorpitron, which will then give you a chance to win some neat physical prizes.
Finally, here's the game's description:
Following the critically acclaimed 2014 Game of the Year winner Wasteland 2, the RPG series that pioneered the post-apocalyptic genre in video games returns with Wasteland 3.

In Wasteland 3 you take command of a squad of Desert Rangers, lawmen and women in a post-nuclear world, trying to rebuild society from the ashes. More than a century after the bombs fell, you're fighting a losing battle to keep your beloved Arizona alive. Then the self-proclaimed Patriarch of Colorado radios, promising aid if you'll do a job he can only entrust to an outsider—rescue his land from the ambitions of his three bloodthirsty children.

You're dispatched on a desperate quest from the scorching deserts to the snowy mountains to start from scratch, building a new base, finding a snow-worthy vehicle, training new recruits, and fighting your way through hostile frozen wastes. All the while, you'll have to decide who to trust in this land torn apart by corruption, intrigue, warring factions, crazed cultists, cutthroat gangs, and bitter sibling rivalries. Build a reputation for yourself by making decisions that will profoundly impact Colorado, its inhabitants and the story you experience. Will you be Colorado's savior or its worst nightmare?

Wasteland 3 is a squad-based RPG from inXile entertainment, featuring challenging tactical turn-based combat and a deep, reactive story full of twists, turns, and brutal ethical decisions that will keep you hooked whether you're a Wasteland veteran or new to the series. Create a squad of up to six Rangers and customize them with perks and abilities geared to your playstyle. You even get your own battle truck, which you can upgrade into a hardened war beast, bristling with weapons, to help mow down your enemies.

Game Features:

The End Has Just Begun
A party-based roleplaying game with the series' signature focus on story reactivity and strategic combat in a post-apocalyptic world.
A Core RPG Experience
Features a deep and engaging story, utilizing a dynamic dialogue system with full English voiceover, allowing players to choose their role, and immersing fans of the series and newcomers alike.
Survive the Blistering Cold
Set in the savage lands of frozen Colorado, where survival is difficult and a happy outcome is never guaranteed. Players will face difficult moral choices and make sacrifices that will change the game world.
Deep and Reactive Tactical Gameplay
Player vehicles, environmental dangers and a revamped, more fluid action system lay the foundation for tactical, yet explosive turn-based combat.
Assemble your Squad
A detailed character creation system with dozens of skills, perks, and quirks allow for deep customization of your squad of up to six Rangers, geared to your playstyle.
Take in the Scenery
A significant graphical upgrade, character animations, and first-person conversations bring Colorado and its sensational landscapes to life and elevate the series to new heights.
Bring a Friend
Play single player or with a friend in story-driven co-op. Choices open (or close off) mission opportunities, areas to explore, story arcs, and more.