Hits: 1070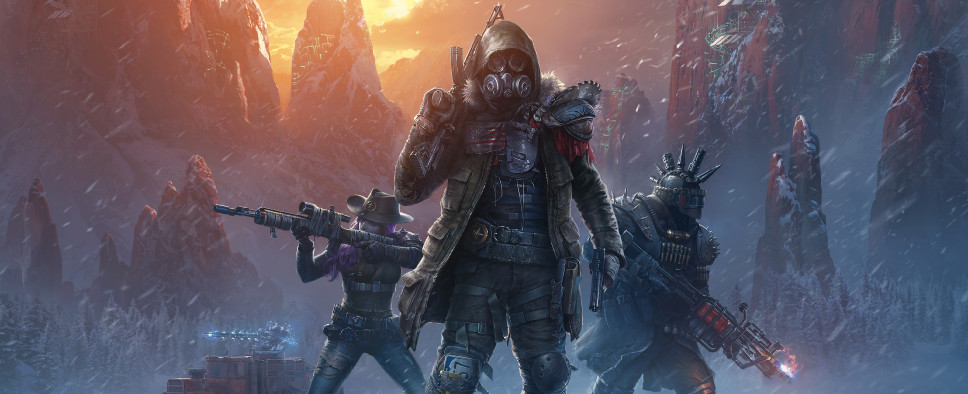 Tomorrow, when Wasteland 3 goes live, you'll get a chance to explore the frozen post-apocalyptic Colorado and see for yourself what this turn-based RPG has to offer. But before that happens, you might be interested in reading some reviews that, for the most part, are filled with praise. Have a look:
PC Gamer 84/100:
Like its predecessors, Wasteland 3 is the kind of game where the most interesting story is the one you make, usually thanks to that juxtaposition of seriousness and silliness. Maybe you created a character who dressed like a clown and inflicted status effects on enemies by throwing yellow snowballs at them, or maybe you went into battle with a herd of vicious animals—at least until you got sick of them and abandoned even the swearing parrot to bleed out in the snow.
WCCFTech 9/10:
Wasteland 3 features everything only the best role-playing games do: an engaging story powered by excellent writing, compelling characters, tons of customization options, and a deep tactical combat system that feels fresh even after dozens of hours. But, most of all, it features a living world that reacts to what the player does, and changes depending on how the player decides to deal with the troubles ahead, providing a role-playing experience of the highest degree, one that very few games can boast of.
Shacknews 9/10:
If you're a big fan of the original Wasteland games, or just an RPG fan in general, then I highly recommend picking up Wasteland 3 and giving it a try. There really isn't any excuse not to. The open-ended nature of the world and the choices that you have put you in full control of what happens throughout the story and it really sets a high bar for any future titles looking to offer the same kind of immersion and storytelling.
PCGamesN 9/10:
Although it doesn't offer anything immediately innovative, it slams the nostalgia card down on the table in a brash, unforgiving way that makes this game incredibly moreish. It takes you on a moral journey and corrupts you, making everything you thought was so unfeasible about an apocalypse seem so normal. You can feel everything that it's borrowed and given back to the Fallout series, along with the return of previous Wasteland characters. And if I could offer just one word of advice? TRUST NO ONE.
Fextralife 8.3/10:
Wasteland 3 is a throwback to the old School RPGs of yesteryear, while providing a new combat experience and a bigger world. Players that liked previous Fallout Games, or games like Wasteland 2 or Baldur's Gate will feel right at home with this title, and will have the opportunity to try X-Com like combat. For the amount of content provided, 60 USD is a very good price, and fans of the genre should get more than their money's worth.
GamesRadar+ 4/5:
Wasteland 3 doesn't bring much new to the table, both as a CRPG and as a piece of post-apocalyptic fiction. But, it's a terrifically executed role-playing game that rewards player investment from beginning to end.
CGMagazine 9/10:
Wasteland 3 is a lovely return to the post nuclear apocalypse with fun gameplay and interesting choices at its forefront, though at times it can be a bit clumsy in its implementation.
COG Connected 90/100:
As with all open-world games of this size, there are a few places in Wasteland 3 that feel like it could be polished up. Weird AIs, minor bugs, looping noises and the like. The thing I would like to see cleaned up most is the skill menu UI, which can be annoyingly difficult to navigate.

But all in all, these are minor problems on an otherwise fantastic CRPG. Watch out though, Wasteland 3 doesn't pull any punches with its subject matter in sexuality, violence, and language. But if you are fine with that, I would highly recommend you give Wasteland 3 a shot, especially if you were (or still are) a Fallout fan.
Windows Central 5/5:
Wasteland 3 is breaking new ground like its predecessors, over thirty years later. This RPG masterpiece has so much stuff you'll struggle to see it all, even with multiple playthroughs. Unmissable instant CRPG classic.