Hits: 446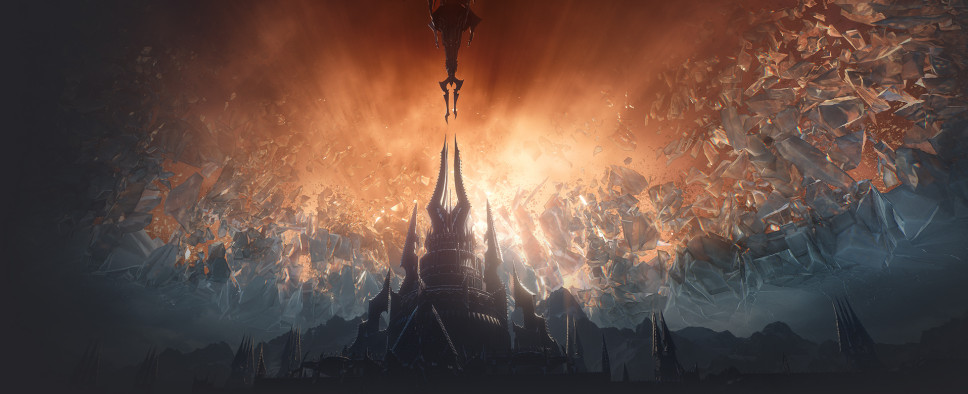 Shadowlands, World of Warcraft's eighth expansion, will be launching into beta next week, with the full release scheduled for fall 2020. According to this update livestream, the beta will be more or less feature-complete, but lacking in polish and some advanced systems like Mythic+.
On top of sharing these beta details, the update also discusses a number of Shadowlands' features, including the new Covenants, the Soulbind progression system, and the latest iteration of the game's Garrison system. And, if you're someone who enjoys collecting physical goods, you can also get a glimpse of Shadowlands' Collector's Edition.
Have a look:
And here's what you'll get if you purchase the Collector's Edition:
EPIC KEEPSAKES

We've brought back some favorite collector's items along with a new four-pin set.

Covenant Sigils – Four-Pin Collector's Set: Add the symbols of all four Covenants to your pin collection and adorn your backpack, lanyard, or clothing with the sign of your chosen path.
Art of the Shadowlands: Explore the visual development of Azeroth's multifaceted afterlife through this hardcover book, and learn about an aspect of the Warcraft universe that has been little explored—until now.
Shattered Sky Mousepad: Witness the moment Sylvanas shattered the veil between this life and what lies beyond, changing Azeroth's fate forever.
Collector's Edition Digital Soundtrack Key: Download the stirring orchestral pieces from the Shadowlands soundtrack, the perfect mood music to explore the realms beyond the veil.

EPIC IN-GAME CONTENT

Ensorcelled Everwyrm mount: Set off on your next adventure on a supernatural being of pure anima.
Anima Wyrmling pet: Explore the afterlife alongside your new companion.
Vestments of the Eternal Traveler: Use your Everwyrm to begin a quest for the Vestments of the Eternal Traveler, an all-new transmog set.
Wraithchill cosmetic weapon: Unlock a chilling new cosmetic effect for your weapon. As with other Illusions, Wraithchill can be applied only to certain weapon types.
Eternal Traveler's Hearthstone: Return to your Hearthstone bind location with a reality-bending cosmetic effect.
Shadowlands-Level Character Boost: Instantly boost a single character to be ready for Shadowlands-level content.