Hits: 388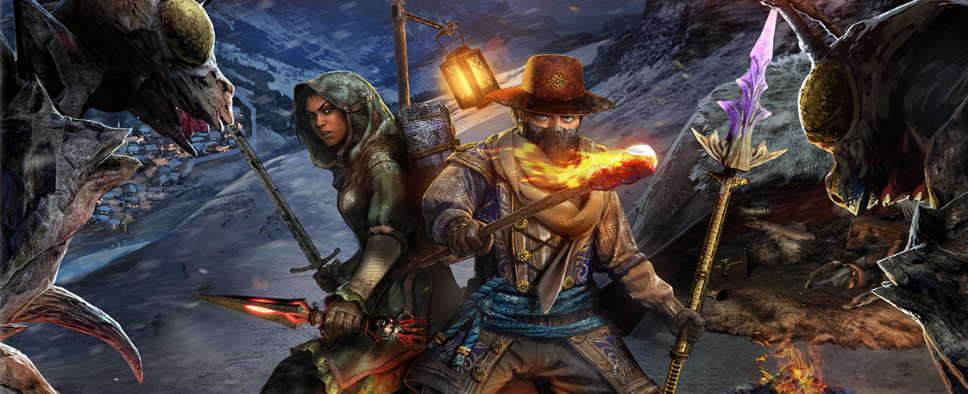 The Soroboreans DLC for Nine Dots Studio's survival and exploration-focused RPG Outward is now live. Priced at $19.99 or your regional equivalent, the DLC expands the base game with an entirely new area, two new skill trees, new items, systems and dungeons. You can pick it up on Steam or GOG, but before you do, here's the official launch trailer:
Check out the release announcement:
Dear adventurers

The day a lot of us have been waiting for is finally here!

Outward - the unique survival RPG - has come a long way since its release. Thanks to your support, the small Canadian studio Nine Dots reached over 750.000 units sold and delivered consistent improvements that made Outward accessible to players all over the world.

We've all played the base game for countless hours, exploring every small corner of Aurai, and now a whole new expansion has landed!

The Soroboreans is out now and will add to your experience like never before.

Explore new lands, fight new creatures and learn new skills – the journey ahead will be long and even more treacherous than what you've experienced. Adapt your gameplay with the new speedster and hex mage classes, and find ways to shake off the newly introduced corruption status effect or meet an untimely end. With the introduction of the brand new enchanting system, you may just have a chance to survive...

Are you ready? Prepare yourselves, we warned you!
And the DLC's description:
You have battled your way through the landscape, dedicated yourself to your favourite faction and bounced back from defeat countless time. Allow yourself to be immersed in Aurai once again and see what's coming in the new, hard hitting DLC for OUTWARD, "The Soroboreans".

Filled to the brim with new content that will add a breath of fresh air to your game, "The Soroboreans" DLC will get you worried about a lot more than starving to death, dehydration, losing your backpack and… well everything else!

From New Skills, Enchantments, New weapon type (The Gauntlets) to terrifying Dungeons and blood thirsty creatures, you're going to be busy for a while in the world of Aurai!

Corruption
The level of corruption affects you in different ways and if you can't shake it you could meet an untimely end. The world just got a whole lot scarier!

Enchantments
Weapons, trinkets and armors will now be able to be changed with the new enchanting system!

New Skill Trees and Status Effects
2 new skill trees (The Hex Mage and The Speedster) and reality twisting status effects for your character! That can completely change your gameplay!

New Weapon Type (The Gauntlets)
Deliver a flurry of punches to your enemies and put them firmly back in their place!

Dungeons
Great rewards await those who venture forth within the depths of these deadly, mysterious and interconnected dungeons!