Hits: 368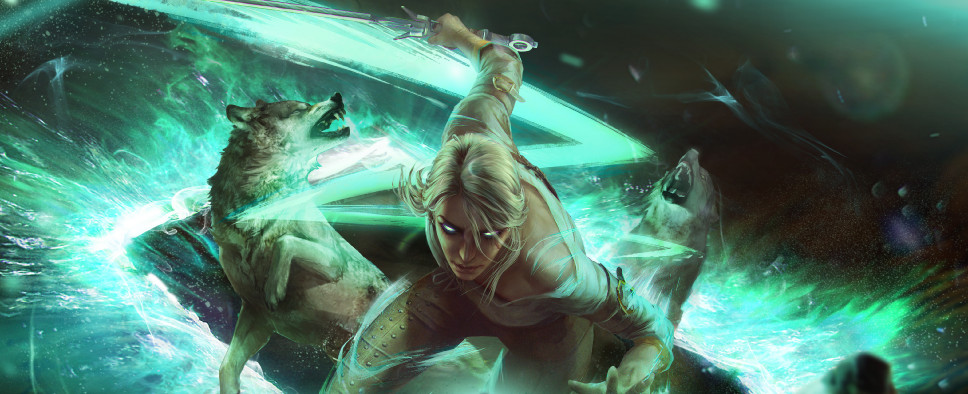 CD Projekt's free to play The Witcher-themed CCG GWENT: The Witcher Card Game has finally made its way to Steam. The Steam version offers full cross-play and synchronization functionality, as well as Steam achievements and trading cards integration. On top of that, you can now earn some GWENT rewards by playing Thronebreaker: The Witcher Tales on Steam.
Here's the official Steam launch trailer:
This announcement shares some additional details:
We're excited to announce the Steam release of GWENT: The Witcher Card Game!

Following the successful launches of GWENT on iOS and Android, release on Steam is the next step in CD PROJEKT RED's strategy to bring the game to millions of players worldwide.

The Steam release features full cross-play and synchronization functionality with other versions of the game, meaning you can compete with players on iOS, Android, and GOG.COM, as well as carry over all items and progress between these platforms. In addition, the release also includes Steam achievements and Steam Trading Cards integration - details can be found here.

Additionally, thanks to an update to Thronebreaker: The Witcher Tales on Steam, from today, you can now earn rewards to use in GWENT by making progress in the Thronebreaker campaign. These rewards include premium cards and vanity items, which will unlock automatically once requisite conditions are met. If you played The Witcher Tales earlier on Steam you can unlock the rewards retroactively only if you completed your play-through of the game in online mode (with connection to the internet).

Rewards granted upon startup include:

2 player avatars
2 player titles
5 premium kegs
20 brand new cards for Multiplayer GWENT
And here's the game's official description:
Join in The Witcher universe's favorite card game — available for free! Blending the CCG and TCG genres, GWENT sees you clash in fast-paced online PvP duels that combine bluffing, on-the-fly decision making and careful deck construction. Collect and command Geralt, Yennefer and other iconic Witcher-world heroes. Grow your collectible arsenal with spells and special abilities that dramatically turn the tide of battle. Use deception and clever tricks in your strategy to win the fight in classic, seasonal and Arena modes. Play GWENT: The Witcher Card Game for free now!

FREE TO PLAY THAT'S WORTH YOUR TIME

A fair and fun progression system turns the effort of building a competitive collection of cards into pure pleasure — simply collect new cards to build decks with as you play GWENT; no strings attached.

STUNNING, ALL ACROSS THE BOARD

Beautiful, hand-drawn art and mesmerizing visual effects breathe life into every card, battle and battlefield, making GWENT fun to play and every duel a joy to watch.

SKILL BEATS LUCK

Crush the enemy with brute strength or outsmart them with clever tricks — no matter your deck, GWENT's unique round-based gameplay opens up a world of strategic possibilities to play with when fighting for victory.

MORE THAN ONE WAY TO PLAY

Whether it's a quick online game against a friend, a highly competitive PvP challenge, or something new and wildly adventurous like the Arena, GWENT's selection of game modes has got you covered.

EASILY SATISFYING, ANYTHING BUT EASY

Sling cards from your deck across two tactically distinct rows — melee and ranged. Gather more points in the duel against your opponent to win a round. Win two out of three rounds to win the battle. It won't be easy, but no one said it should be.

NO HOLDING BACK, NO HOLDING HANDS

You start with 10 cards from your deck in hand, able to play each card right from the start. It's up to you to open the game with your strongest unit, or save the best for later in the fight. How will your deck look and what will your strategy be?