Hits: 921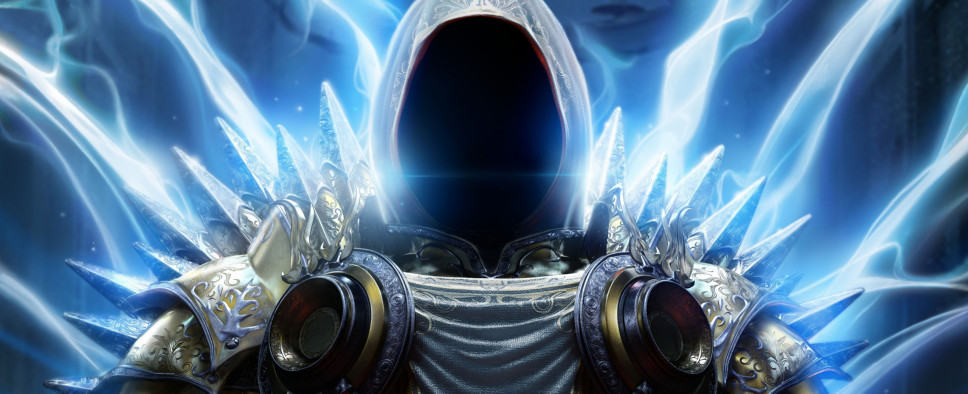 The Season of the Forbidden Archives, Diablo III's latest bit of fresh content, went live a couple of days ago. As usual, this new season introduces a little twist to the game's demon-slaying formula and then offers a series of new challenges and rewards. You can find a detailed overview of the new stuff and the latest patch notes by clicking the link above. And here's just a few paragraphs on the new seasonal theme and cosmetic rewards:
New Season Theme

Season 20 is the Season of the Forbidden Archives. Many adventurers have come to learn the power that dwells within the ancient nephalem artifact, Kanai's Cube. However, none understand this power better than the equally celebrated and reviled Horadrim, Zoltun Kulle. Kulle was able to unlock and harness the power of the Cube like none before, leveraging its power to siphon and archive the energies of powerful items. With Season 20, we explore the power Kulle might lend to your fingertips if his experiments went unchecked.

For the duration of Season 20, the slots in Kanai's Cube that allow you to equip three additional Legendary powers will not be restricted to their usual categories. While normally a player can equip one power each from the Weapon, Armor, and Jewelry categories, Season 20 players can mix and match between all three! This might allow you to run two Weapon powers with one Armor power. Or perhaps you might choose to run three Amulet powers instead. The choice is yours, and we're as eager as you are to experiment with the new build opportunities this creates!

Seasonal Cosmetic Rewards

Beginning with Season 17, we began re-introducing previous Seasonal rewards to make them available to players who may have missed them the first time around. For Season 20, this means awards originally available from Season 8 are returning to the Season Journey.

However, we know it's nice to have something new to aim for if you've participated in previous Seasons. We're continuing to provide new End of Journey rewards as introduced in Season 17, with two new cosmetic rewards for those who complete the entirety of the Season journey. Feast your eyes upon the Teganze Warrior Portrait Frame and Bat pet!

In addition to the Boots and Pants slots of the exclusive Conqueror Set, you'll be able to earn a series of portrait frames that smolder with demonic fires of the Burning Hells. The iconic "wings" of Andariel will also be available once more, allowing you to truly embrace your inner Maiden of Anguish.