Hits: 411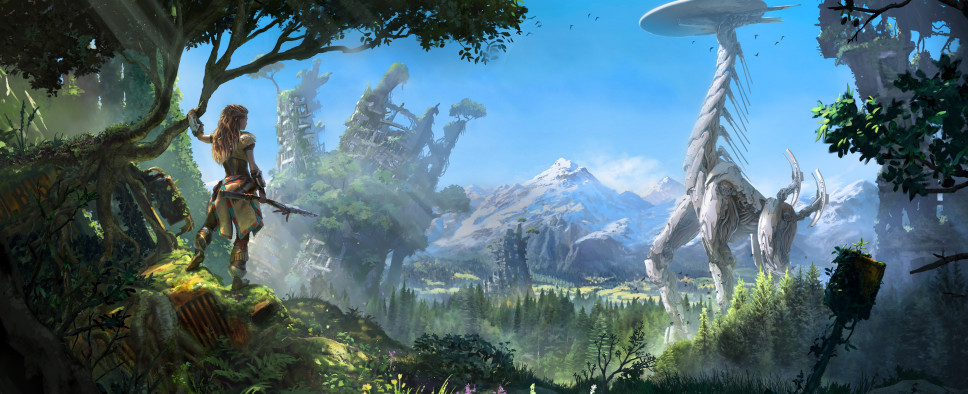 Horizon Zero Dawn, Guerrilla Games' action-RPG that originally launched as a PlayStation 4 exclusive back in 2017, will be coming to Steam later this year. So, if you're interested in an open world adventure that combines tribal aesthetics with futuristic technology and don't own Sony's latest console, you will soon be able to play Horizon Zero Dawn on your PC. Here's the game's description:
EARTH IS OURS NO MORE

Experience Aloy's entire legendary quest to unravel the mysteries of a world ruled by deadly Machines.

An outcast from her tribe, the young hunter fights to uncover her past, discover her destiny… and stop a catastrophic threat to the future.

Unleash devastating, tactical attacks against unique Machines and rival tribes as you explore an open wold teeming with wildlife and danger.

Horizon Zero Dawn™ is a multi-award-winning action role-playing game – and this Complete Edition for PC includes the huge expansion The Frozen Wilds, featuring new lands, skills, weapons and Machines.

INCLUDES:

Horizon Zero Dawn™
The Frozen Wilds expansion
Carja Storm Ranger Outfit and Carja Mighty Bow
Carja Trader Pack
Banuk Trailblazer Outfit and Banuk Culling Bow
Banuk Traveller Pack
Nora Keeper Pack
You may also be interested in this PlayStation Blog Q&A with Hermen Hulst, former managing director at Guerrilla Games and the current head of Sony's Worldwide Studios, that among other things touches on Sony's new approach to exclusives. An excerpt:
Speaking of experimentation, there have been rumors of a Horizon Zero Dawn complete edition that might be coming to PC… can you confirm or deny that?

Yes, I can confirm that Horizon Zero Dawn is coming to PC this summer…. There will be more information coming from Guerrilla, from the new studio directors [Michiel van der Leeuw, JB van Beek, and Angie Smets] pretty soon.

PlayStation is no stranger to publishing titles on the PC, but Horizon: Zero Dawn is one of the largest games to make that leap. Is there anything you would say to PlayStation fans? What does it mean for the future?

Sure. I think it's important that we stay open to new ideas of how to introduce more people to PlayStation, and show people maybe what they've been missing out on.

And to maybe put a few minds at ease, releasing one first-party AAA title to PC doesn't necessarily mean that every game now will come to PC. In my mind, Horizon Zero Dawn was just a great fit in this particular instance. We don't have plans for day and date [PC releases], and we remain 100% committed to dedicated hardware.