Hits: 606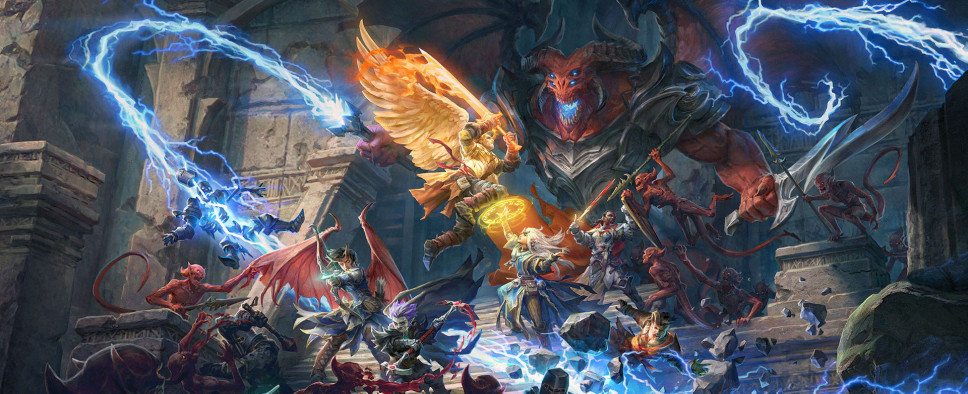 According to this announcement on the official website, Owlcat Games' upcoming CRPG Pathfinder: Wrath of the Righteous, will be making its way to Kickstarter on February 4, 2020. Once the campaign goes live, we'll be able to learn more about this intriguing project, but for now, we can check out the announcement itself to learn Owlcat's reasons for going the crowdfunding route with Wrath of the Righteous:
Greetings, Pathfinders!

It feels like only yesterday we have released Pathfinder: Kingmaker. The game we put our souls into, the game of our dreams. And it is you, our community, who made it possible in the first place. We want to say thank you to all backers and supporters, for your passion, feedback, and patience. As you know, we always take work with our community very seriously. Especially with all the teasers and jokes (if you remember our first free DLC and announcement of announcement you will understand what we are talking about).

And with our next project – Pathfinder: Wrath of the Righteous – we want to bring work with the community to the next level. We will engage content creators, build a new forum for players' discussions, held detailed surveys during alpha and beta tests, and put emphasis on feedback from our community. You will help us to shape the game, drive our vision and achieve the most daring ideas. And to accomplish this we will launch a new Kickstarter campaign.

Why Kickstarter, you might ask? We want to make this adventure as epic as we imagined it when playing Wrath of the Righteous at the table. And, of course, we want our next game to become better than the previous one in every aspect. While we already have essential investments, there are a lot of things to add and improve. And you will be able to support us in this endeavour!

On February 4th, we will lift the shroud of mystery and share our creative vision, revealing all the main features we aim to deliver, along with the first gameplay video of Pathfinder: Wrath of the Righteous. And even more details are coming in the Kickstarter updates!

Subscribe to our newsletter so you won't miss anything.
There's also this PCGamesN article that shares a total of 9 fresh screenshots from the game.