Hits: 856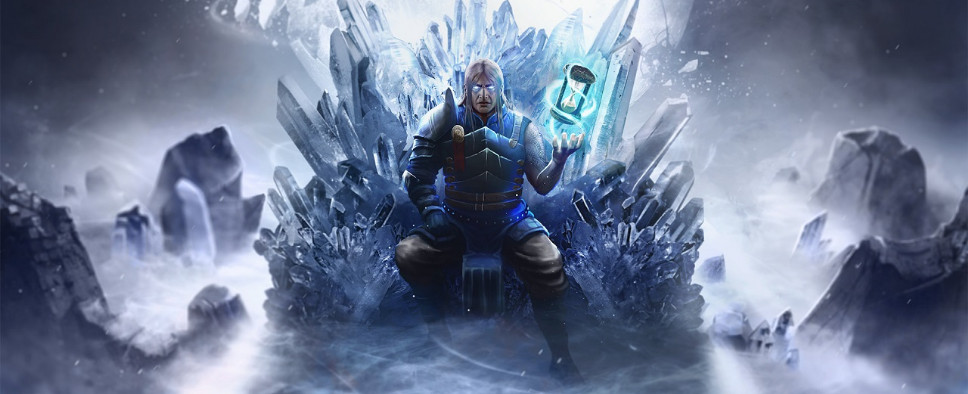 The folks over at GOG.com kicked off their winter sale with a limited time giveaway of inXile Entertainment's post-apocalyptic RPG Wasteland 2, and they're about to wrap it up by giving away Event Horizon's tactical dungeon crawling RPG Tower of Time. The game will be free until January 1, 2020, at 2 PM UTC, on top of over 2500 other enticing deals, including a few neat bundles. Here are some additional details:
Winter Sale finale is here! It's your last chance to grab over 2500 great gaming deals up to 95% off, awesome completion bundles, and an outstanding giveaway as the cherry on top of a delicious New Year's cake!

Check out the main page of GOG.COM right now and claim a free copy of Tower of Time, a unique real-time tactical RPG set in the fantasy world of Artara. The game offers over 50 hours of adventure-packed gameplay and a rich, breathtaking story. This giveaway lasts until January 1st, 2020, at 2 PM UTC.

Embark on a monster-slaying adventure with Geralt of Rivia with our brand new The Witcher Universe Collection - get the best deal when you complete your collection or buy all five Witcher games for only 26.99 USD / 26.99 EUR / 19.99 GBP. You can also grab and enjoy selected titles like The Witcher 3: Wild Hunt - GOTY Edition (-70%) and Thronebreaker: The Witcher Tales (-50%).

Of course, that's just the beginning! This year's Winter Sale is overflowing with discounts up to -95%. Make sure to look out for cool new and classic titles like Disco Elysium (-20%), Cuphead (-30%), Vampire: The Masquerade - Bloodlines (-50%), Fallout: New Vegas Ultimate Edition (-70%), and Blade Runner (-10%).

There's still a chance to grab the Paradox Strategy Bundle, as well. The bundle will grant you an additional 25% off discount after completing a collection of five games released by Paradox Interactive: Age of Wonders: Planetfall (-33%), Imperator: Rome (-33%), Surviving Mars (-66%), BATTLETECH (-66%), and Stellaris (-75%).

We also have a treat for everyone who wants to discover the year's best indie games! Thanks to the 2019 Indie Gems Bundle, you can unlock an additional 25% off discount if you buy at least five titles from the bundle that includes titles like Dawn of Man (-25%), Deliver us the Moon (-20%), Foundation (-20%), Stygian: Reign of the Old Ones (-20%), Indivisible (-25%), Pathway (-40%), and more.

With over 2500 gaming deals during this Winter Sale, everyone can find titles that will bring loads of fun into the upcoming year. Games like: Diablo + Hellfire (-15%), Warcraft I & II Bundle (-15%), Divinity: Original Sin 2 - Definitive Edition (-45%), No Man's Sky (-50%), GRIS (-50%), Frostpunk (-60%), Outward (-60%), Hellblade: Senua's Sacrifice (-66%), The Elder Scrolls III: Morrowind GOTY Edition (-70%), Heroes of Might and Magic 3: Complete (-75%), and more are yours to enjoy.

The Winter Sale lasts until January 2nd, 2020, at 2 PM UTC. The Witcher Universe Collection is available until January 5th, 2020, at 2 PM UTC.
And here's the official description for Tower of Time:
A new kind of RPG awaits you. A story-rich dungeon crawler with innovative real-time combat that lets you pause or slow time. Tactical thinking is essential to succeed. Enter the mysterious Tower of Time and experience the incredible adventures that lie within.

Tower of Time is an incredible adventure packed with over 50 hours of gameplay, hand-crafted levels, and a rich story told through cinematics. Taking classic RPG gameplay to the next level, Tower of Time features flexible character development, thousands of pieces of loot and equipment and the complex and tactical Arrow-Time real-time combat system.

Engaging story of epic proportions

Immerse yourself in a world where technology meets magic with devastating consequences. Gather a group of diverse champions and lead them through the tower. Hundreds of lore books and scattered pieces of information slowly reveal the history of Artara as your party of adventurers approach their fate.

Deep tactical real-time combat with pause or slow-time

Take ultimate strategic control of each battle with the Arrow-Time combat system that slows the action down to a crawl or pauses it. Plan ahead and position your party where you need them for ultimate effect. Use Arrow-Time to react to new threats, deploy devastating new spells and attacks and counter enemy attacks. No two encounters are ever the same. On harder difficulties - look at each battle as a tactical puzzle.

Features:

7 Unique character classes, each with different strengths and weaknesses.
Complex skill system with two exclusive enhancement trees and multitude of options.
Skill Gestures - draw some of the skills as you want.
Gravity manipulation – leap large distances to scatter your enemies or draw them in.
Rich equipment system.
150 enemies with unique skills and tactics.
Face 50 Bosses wielding a diverse range of skills and spells.
Five difficulty levels, including Epic difficulty (not recommended for new players).
Multiple combat modes ensure that there's plenty of variety and fresh challenges ahead.
Travel through hand-crafted levels that have been carefully designed to challenge you.
New character progression system.
Unique Party Alignment system.
Combat Challenges, designed to test your tactical and party-building skills.
Crafting, enchanting, legendary items.
Upgradeable city.