Hits: 876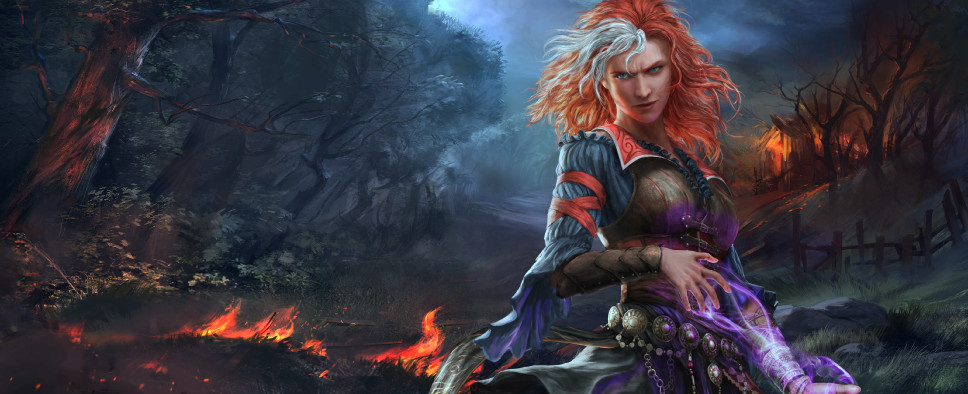 With a total of 10,565 backers and $1,845,411 pledged, it's safe to say that Larian and Lynnvander Studios' Kickstarter campaign for Divinity: Original Sin - The Board Game was a success. Especially if we consider that the original goal was set at $160,000. With that in mind, you may want to check out the latest Kickstarter update that shares a thank you message, a summary of what the final game will look like, and a lengthy developer gameplay session. Let's start with that:
And if three hours worth of video seems like a bit much, you may want to watch just this bit featuring Larian's boss Swen Vincke:
Some additional details:
That's a Wrap! (Christmas pun very much intended.)

It's been an absolutely wild ride and your enthusiasm and energy has gone so far beyond anything we'd hoped for. Your support meant we not only hit our target, but blasted through all of our stretch goals (and then some), raising ten times our original goal! With 10,564 backers, 20 stretch goals unlocked, over 5,000 comments, and a final total of $1,845,246, we're going to be able to deliver a game that we think is something really special.

All of us here at Larian Studios and Lynnvander are so thankful for all the love and support we've received over this campaign. When we launched this campaign we knew we had a great game that we wanted to share with our fans and the boardgame community, but the support we received exceeded our expectations tenfold!

You've unlocked all our stretch goals, adding so much more content than we'd dared hope. With nearly 1400 cards, 37 miniatures, 342 tokens, 11 origin stories (now with their own custom story books!), over 40 enemies with multiple difficulties including nightmare mode, 15 bosses and 4 chickens, all we're missing is a partridge in a pear tree to wrap up this Christmas finale!

A couple of days ago, we hosted a livestream, where we played through the game with some very special guests. Amelia Tyler (the voice of Malady) and Mechagamezilla played the demo scenario with us, and it was everything you imaged it would be. Stealth checks were failed, stretch goals were passed and dangerous magic was tossed out like candy. If you'd like to watch the full VOD of the stream you can find it here: https://www.youtube.com/watch?v=CMOOD4YQoTE&t=8s

During the stream, we successfully passed all our Stretch Goals and Swen dropped in to say thank you to all of you for everything you've given the project[...]

I know Thomas and the Lynnvander crew were sorry to miss the stream, but they'll be streaming on their youtube channel today to give their personal thanks, so make sure you catch that here: https://www.youtube.com/user/atmageek

Make sure you keep an eye on their channel over the coming months, as they'll be streaming regular updates, with all the latest details as the game develops.

So what's next?

Well, this is really just the beginning. While we're obviously very happy with the design of the game, there's still a lot of work to be done! We need to develop the game further, testing and polishing to make sure all our new stretch goals are added in seamlessly and give you the best experience your tabletop can deliver! And of course, we'll be updating you throughout next year with progress of the development and production of the game. Until then, thank you from all of us at Larian Studios and Lynnvander, have a great holiday season and a happy new year!
You may also be interested in this earlier update that among other things talks about the board game's approach to side quests.