Hits: 577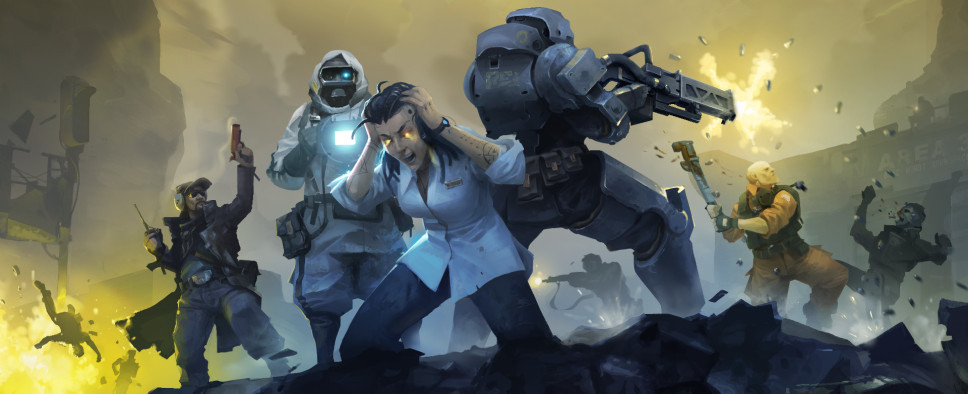 We already knew that the team over at Dark Crystal Games was working on a sizable content expansion for the Early Access version of their post-apocalyptic RPG Encased, and now, we also know that this update will be going live on December 14, 2019. This press release goes over some of the upcoming features:
On December 14th, Encased content update will be released. It'll offer a completely new experience. Players will be able to meet and control companions directly, play through completely reworked main campaign and prologue, as well as use psionic abilities that bring exciting elements of science fiction to the game.

New prologue and main campaign, text vignette was replaced with dynamic scenes of the descent under the Dome and the new Concord station with a short training course. The main quest was changed and became more elaborate and understandable. Previous locations received new content and new explorable zones.

Companions, the protagonist can now assemble a group of story characters, each with their own personality. They can argue with the protagonist or comment on their actions. In combat, players will manage companions directly for a much more complex and spectacular battles.

Psionic abilities are the new important element of science fiction in Encased. Heroes will be able to use telekinesis, influence enemy minds, and attack opponents with lightning strikes. This is the whole branch of new abilities that you can learn.

Encased is an isometric RPG in an apocalyptic setting. Dark Crystal Games studio is developing the game for about two years now. The game was released in early access in September 2019 and received very positive feedback from Steam players.

The story takes place in a desert, isolated from the outside world by a giant dome of mysterious origin. Under it are the ruins of an ancient civilization. It's full of underground complexes with artifacts, traps, and anomalies.

Encased is an open-world game where players can move freely between separate locations, each of which was handcrafted by developers and filled to the brim with riddles and random encounters.
And this Steam announcement lists the rest of them:
First content expansion will have a lot of new content, such as:

New prologue;
Main quest expansion;
Companions;
Psy abilities;
Medicine, heavy weapon and hi-tech weapon skill trees were expanded and fixed;
Destructible objects;
Traps, mines and explosives with different types of damage were added;
Weapons with AOE damage were reworked;
Ammo system was redesigned;
Game economy was changed;
Some UI elements were updated;
New perks.