Hits: 223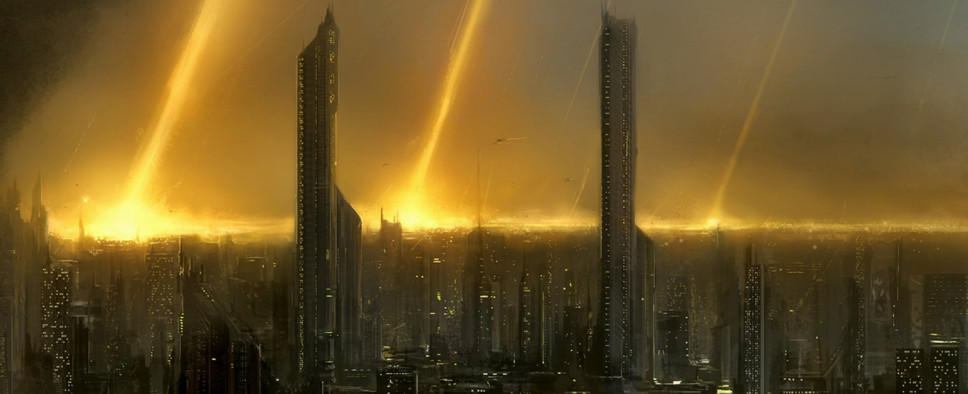 The second chapter of EVE Online's Triglavian-focused Invasion expansion is now live. This latest content update features a brand new Triglavian Dreadnought, a new implant set, and plenty of fresh PvE content along with some quality of life improvements. You can learn all you need to know about the update here. You can also check out this trailer that offers a preview of all the new stuff coming to CCP Games' spaceship MMORPG this winter:
Here's a press release with additional details:
26 November, 2019 - Reykjavík, Iceland – CCP games today released EVE Online: Invasion Chapter 2, the next step in the Triglavian story for the biggest single shard free-to-play spaceship MMO game of all time. Free to download for all players, this newest chapter in the EVE Online: Invasion expansion escalates the mysterious Triglavian menace in New Eden.

In EVE Online: Invasion Chapter 2, Capsuleers will be made to choose sides during engagements between the Empires and the Triglavian Collective, with two paths through an all new combat experience.

The awesome new Triglavian Dreadnought class vessel - the Zirnitra - also makes its bow in Invasion Chapter 2. This new ship will prove a challenging adversary for Capsuleers, but also a desirable prize for those that can pilot it. There will also be new skills required for piloting the Dreadnought, as well as new weaponry for it. In addition, the Mimesis Implant set and 16 new Firestorm SKINs provide a significant addition to the Loyalty Points store in EVE Online.

"EVE Online: Invasion Chapter 2 follows on naturally from the universe-changing events of the initial Triglavian Invasion" said Bergur Finnbogason, EVE Online's Creative Director. "Our goal was always to raise the intensity of Triglavian activity in familiar space and have the impact of their presence be felt even further afield. We're very eager to see how players will influence the conflict that is building up and how they'll interact with all the new things that Chapter 2 introduces!"

This chapter of the Invasion expansion also brings with it other new features too, including Shareable Bookmarks. This new addition allows Capsuleers to share specific locations in New Eden with alliance members and anyone else they choose, with control over access and duration.
You might also be interested in this recent WCCFTech interview with CCP Games' CEO Hilmar Veigar that revolves around EVE Online's immediate future. An excerpt:
You've teased a little bit of the roadmap during EVE Vegas but there wasn't too much substance to it. What can you tell us about the plan for the game going into 2020?

The biggest thing that we were talking about in Vegas is the rolling two-week release cycle where we have a dedicated team delivering on that and they've been releasing ever since. Historically, we have been talking way too much about long-term roadmaps and invasions and I definitely want to reduce that and focus much more on delivery, which I hope people are noticing. We are delivering meaningful changes to the game every two weeks on top of the regular expansion content. We also talked more level about the elements of the input stagnation, how we're going to be introducing more nature-like elements into the worlds where you will be able to experience shifting landscapes, something like weather but obviously not weather (just a similar concept). We have chaotic changes in the world that still follow a pattern. The [real life] weather is a great example of that. Weather is unpredictable but you can still more or less guess if it's going to rain five hours from now, but you can't plan a date three months from now and be guaranteed that it's not going to rain.

Since the end of the galactic war last year, nullsec has largely coalesced around a small number of mega-alliances. There are some like the Imperium and Legacy coalitions holding about fifty thousand characters all together. At the same time, conflict around the map appears to be dying down and some of the famous alliances like Skill Urself and Snuffed Out disbanded. What are your plans to shake up the emerging stalemate and generate more conflict in nullsec?

It has to do with the input stagnation. Most of the regions in EVE Online are relatively self-sufficient when it comes to resources, which are changes we did a few years ago and frankly not good changes. By shifting the resource distribution, you will force people out of their comfort zones when they can stop being self-sufficient and acquiring all of their resources in one region. By making the resource distribution both more asymmetric and also more dynamic, you will change and shift the inputs so that people will go to war. Ultimately, wars are fought over territory and resources, whether they're in EVE Online or the real world. Currently, because the resources in Eve Online don't deplete and don't shift around, that is leading to the political stagnation that we have been looking at for a few years. It is not just a current phenomenon.